PayPal Business is the latest technology offered by PayPal for businesses of all sizes. Use Formsite's PayPal Business integration to collect payments with your online form and enjoy the easy benefits of PayPal's flagship tools. Simple, fast, and secure payment collections for your customers means increased orders and business growth.
Comprehensive payments solution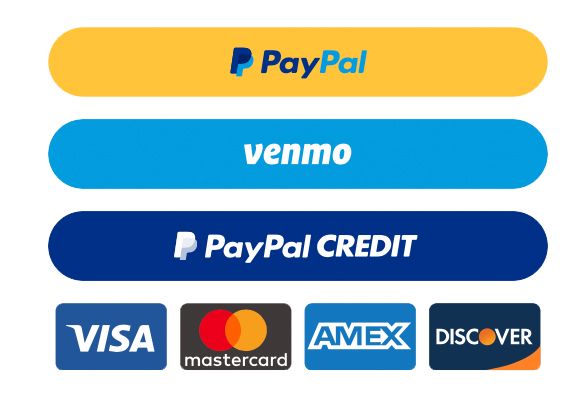 With PayPal Business, your customers can pay the way they want, in over 100 currencies, helping you drive higher conversions and grow your business. You can accept credit and debit cards, global Alternative Payment Methods, and exclusive Pay with PayPal options, giving customers the ability to check out with the unique payment types you can only get from PayPal.
Seamless payment flows
Offer a smooth checkout experience your shoppers will love – around the world and across almost any device. No matter how customers choose to pay, they'll experience simple, fast payments in-store, across devices and in new contexts.
Confidence at checkout
Offering PayPal Business can inspire trust at checkout for your shoppers. PayPal's Purchase Protection and refunded return shipping can help get more customers through checkout by giving them confidence and helping to reduce hesitation.
Automatic optimization
PayPal Business comes with built in technology designed for ongoing optimization of the payment options presented at checkout. Smart Payment Buttons are designed to improve over time by leveraging data from over 25MM transactions we process per day on average around the world, allowing us to intelligently present payment types designed to help global customers convert.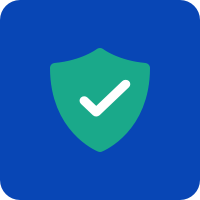 Technical Support
Formsite provides fast and accurate support for any questions you may have. Our support site contains tutorials and videos for every feature so you can learn at your own pace. Get started with your PayPal Business integration by clicking the link to visit the support page.
See the PayPal Business tutorial for how to set up and manage your form's PayPal integration.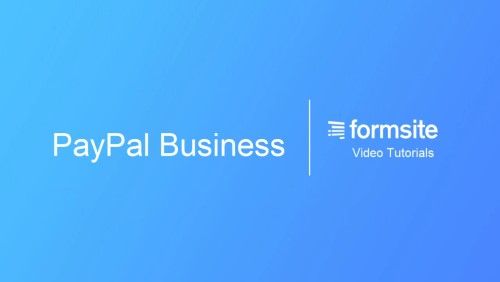 PayPal Pro
Customers with PayPal's PayFlow or Website Payments Pro accounts can continue to use those accounts with Formsite's PayPal Pro integration. This integration works by sending customers to PayPal to pay, then returns them to your Formsite Success Page and updates the result with the transaction status.
See our support site for the PayPal Pro tutorial article and video.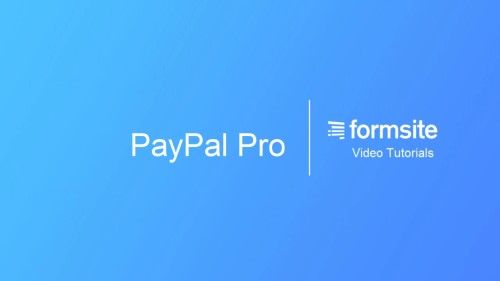 Common Questions
Do I need PayPal Business, PayPal Pro, or PayPal Personal?
If you know that your PayPal account uses PayFlow or Website Payments Pro, you use PayPal Pro. Most people will use the PayPal Business integration. When you set up the integration, PayPal will let you know if you need to convert your personal account to a business account. You can use PayPal Personal to collect payments with credit cards and PayPal payments if you don't want to convert to a business account.
How do I enable the PayPal Business integration?
Start by adding Order Form items to the form to make an order form. Then go to the Form Settings -> Payments page, click the PayPal Business button, and follow the instructions to enable the integration.
Can I set up subscriptions or recurring payments with PayPal?
Yes, the integration settings allow for recurring payments with options for the recurring amount, period, initial payment, and more.
Are payments made with the PayPal integration secure and PCI compliant?
Yes, PayPal payments occur at PayPal and the status is sent back to the form's Results Table, so the customer's payment information is never saved in the result. Therefore, PCI compliance is ensured.
Why does my Notification show that the payment is incomplete?
The Notifications send after the form is submitted and before the payment by default. If you want to delay the email until after the successful payment, you can enable the conditional logic on the Notification and set it to send after successful payment.
Can I issue refunds through Formsite?
No, all post-transaction actions must be handled through your account at PayPal.