3 ways to Mass Email your form visitors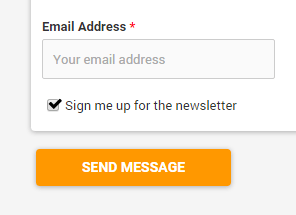 Staying connected to people who have submitted your form is a useful feature for many form owners. For example, your event registration form can send an email reminder of an important upcoming date. Another use would be for an online store to send sale notifications to past customers. The possibilities are endless!
Formsite has created a few ways to easily email your form visitors:
Updated 2017-11-30: We have unfortunately had to remove our Mass Email feature. See below for more Mass Email options.
Mailchimp Integration
While our built-in function is easy to set up and manage, sometimes you need more list management tools or automated sending options. Our online forms Mailchimp integration is a fast way to connect your form with your Mailchimp list. Every form response will automatically add the email address and any other user information to your Mailchimp list. As your list grows, you can then use their world-class email marketing tools to send and manage your email campaigns.
Follow our easy tutorial for connecting your form to your Mailchimp account and you will be sending professional email campaigns in no time.
Zapier Integration
If you have a different preferred email application, you can use our online forms with Zapier integration to connect to your form instead. Zapier's ever-growing list of connected apps includes several email services for you to choose from. Check out our Zapier documentation page for instructions on getting started.
Questions? Comments? Contact Formsite support if you have any questions about this or any other features.