Attach Mobile Photos to Online Form Submissions
Mobile devices have evolved beyond entertainment devices to personal tools. Virtually all services and online interfaces are usable, if not preferred, with smartphones and tablets. As a result, many leading services have adopted a 'mobile first' strategy to prioritize non-desktop experiences. Completing forms with mobile devices sometimes generates questions like how to attach mobile photos to a form submission.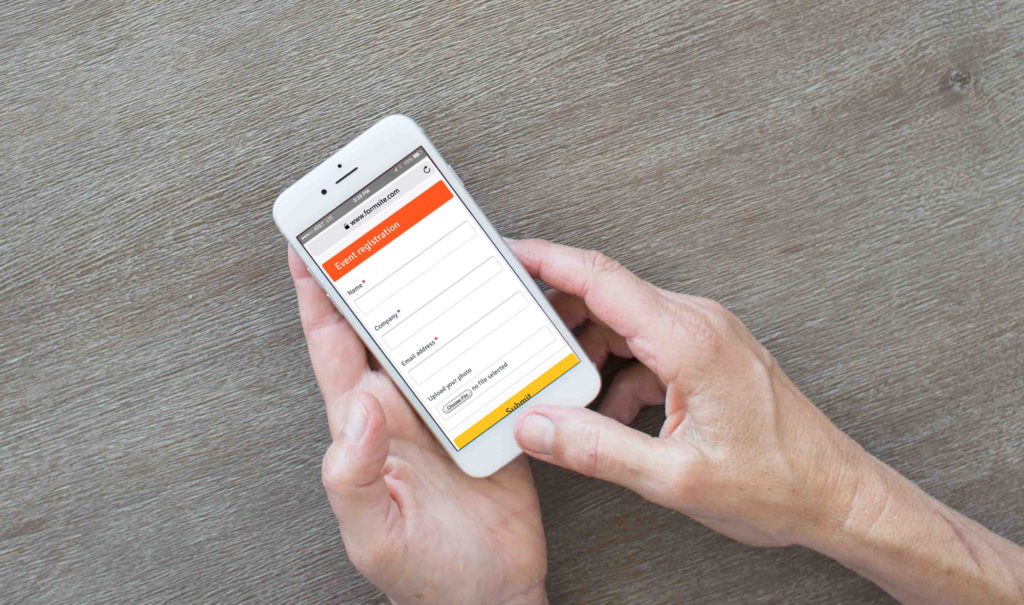 As anyone with a mobile device knows, photos and videos have become common and plentiful. No longer limited to using words to communicate, mobile users often prefer to send photos or videos. Even emojis have evolved to communicate context when words are not enough, for instance.
What about completing online forms using mobile devices? A frequently asked question about online forms is how to attach mobile photos. Take as an example an event registration form that asks each registrant to upload their photo for their entry badge.
Attach Mobile Photos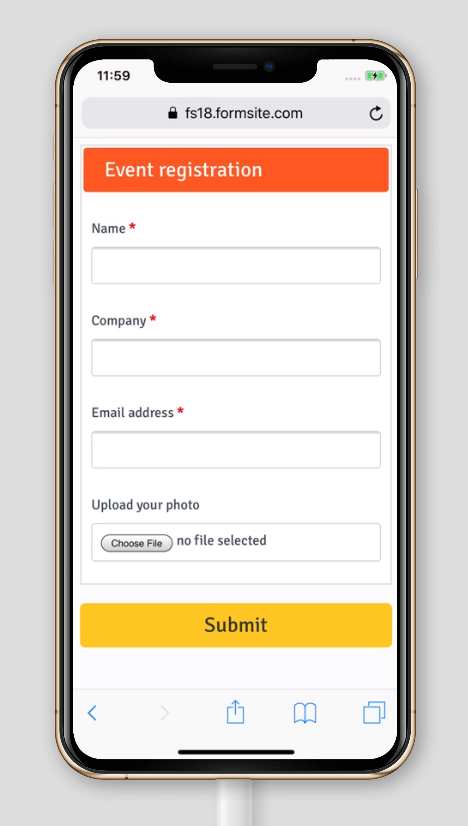 Creating the registration form using Formsite's form builder works by dragging and dropping form fields into the form. Adding a File Upload item lets the form collect and store files including images.
The File Upload item tells the browser on the visitor's device or computer to access the device's files. As a result, if the device has a camera then the browser displays that as an option for attaching a file. Choosing the camera lets the visitor take a photo or video and upload at the same time.
Nothing is required beyond adding the File Upload item to the form. If the visitor's device supports taking photos, the File Upload item allows access to the camera.
Other File & Image Tools for Online Forms
Receive attached images automatically displayed in the results. A previous article shows how the system adds the feature to every default results view. This new feature allows recipients to see attached images in Notification emails by default.
Send a copy of all attached files to Google Drive, Dropbox, Box, and Microsoft OneDrive. Formsite's file integrations let form owners share copies of attached files to linked accounts. Great for automated backups or collaboration.
Collect signatures with mobile devices using the Signature item in the form. Drag a Signature item into the form and the visitor signs using a finger or stylus. The form saves the signature image as a link in the Results Table.