Bitcoin Payments for Your Order Forms
Accept payments in Bitcoin with your Formsite form! As the first truly digital global currency, Bitcoin is real money and can be used in an ever-growing number of online and offline locations. Superstar payment-processing company Stripe now allows Bitcoin payments, and we have updated our Stripe integration to pass that feature along to you.
With more retailers and services relying on online transactions, this digital currency offers many advantages on both sides of the transaction that you can now take advantage of with your Formsite order form.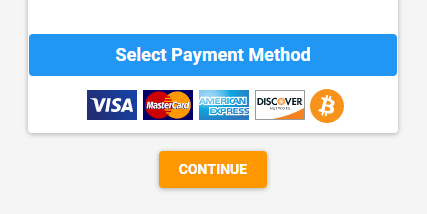 What is Bitcoin?
Bitcoin is the first implementation of "cryptocurrency", which uses cryptography to control its creation and transactions rather than a central authority. It is completely digital money and the first decentralized peer-to-peer payment network that is powered by its users with no central authority or middlemen. From a user perspective, it is pretty much like cash for the Internet.
For more information, read the FAQ to find out how to buy and sell using Bitcoin.
Set it up

Adding support for Bitcoin payments is easy. First, take a look at our Stripe integration tutorial and follow the instructions for creating an account, setting up your integration settings, and testing your form. Next, within your Stripe integration settings there is a checkbox to Allow Bitcoin. Checking that box will display the Bitcoin logo with your payment options on your form. That's it!
Current Formsite customers using Stripe can find the new setting in the Stripe integration settings page. Not using Formsite? Join now with our 14-day Pro trial and get instant access to this and many other features.