Communicate Like a Pro With Mailchimp Integration
We've integrated our service with Mailchimp so that you can now easily communicate en-masse with those who have filled out your Formsite form. Your form can now populate your Mailchimp mail list automatically! In Mailchimp's words:
Mailchimp makes it easy to design exceptional email campaigns, share them on social networks, integrate with web services you already use, manage subscribers and track your results. You'll love mixing and matching Mailchimp's templates, features and integrations to suit your needs? Think of it as your own personal newsletter publishing platform.
How might this be used?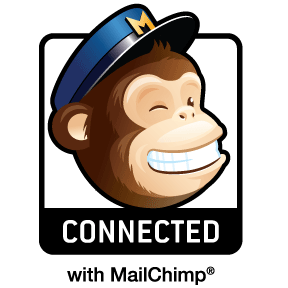 Say, for example, you are running a charity golf outing and you have an Order Form that allows participants to register. With our new Mailchimp integration, you can now populate your Golf Outing mail list with users' responses. Now, with all of your golfers in your Mailchimp list, you can use their services to send updates, newsletters, thank you notes, etc.
We support all Mailchimp Merge Tag types: name, address, image, URL, etc. You can segment your subscribers into groups, update existing subscribers, even populate custom fields. Optionally, you can use the double opt-in to require users to verify their email address. Mailchimp has a very generous free level of service. If you don't already have a Mailchimp account setup, consider setting one up to evaluate our new integration.