Integrate Online Forms with Constant Contact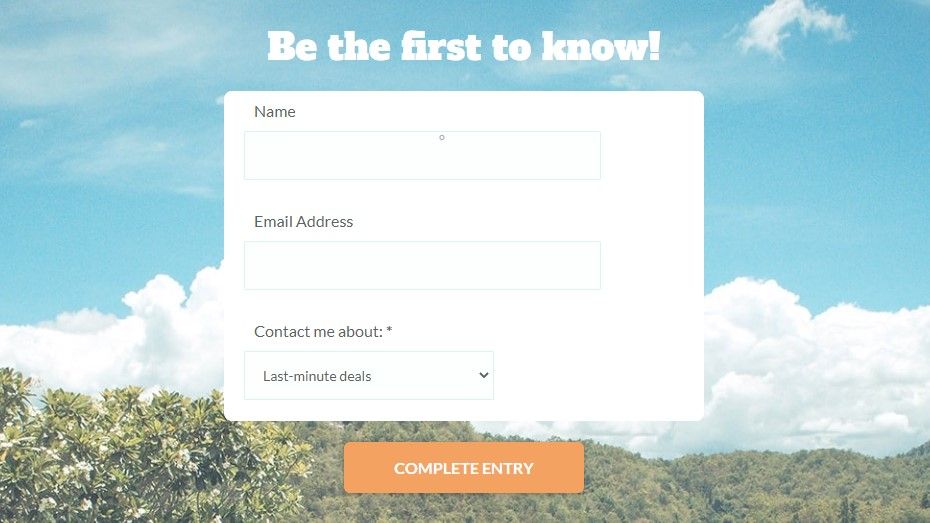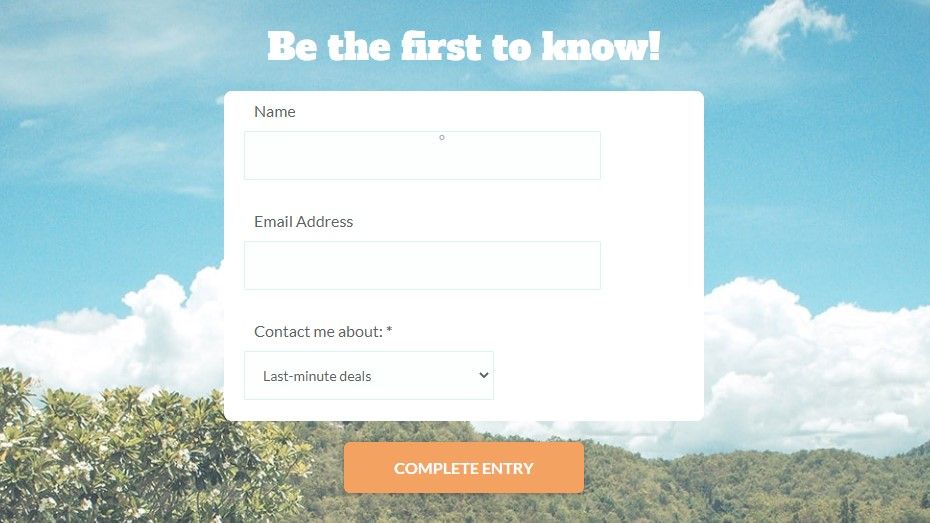 Online form owners use Formsite's integrations to use form data with other online services. For example, our new Constant Contact integration lets form owners send results data to one or more lists after each submission. Constant Contact provides communication services that work great with Formsite.
Constant Contact lets organizations create campaigns to send email, post to social media accounts, and more. Email campaigns allow companies to stay in touch with subscribers and customers through their inbox. Using Formsite's integration, form owners can add email addresses and other form data to lists.
Connect Online Forms to Constant Contact Lists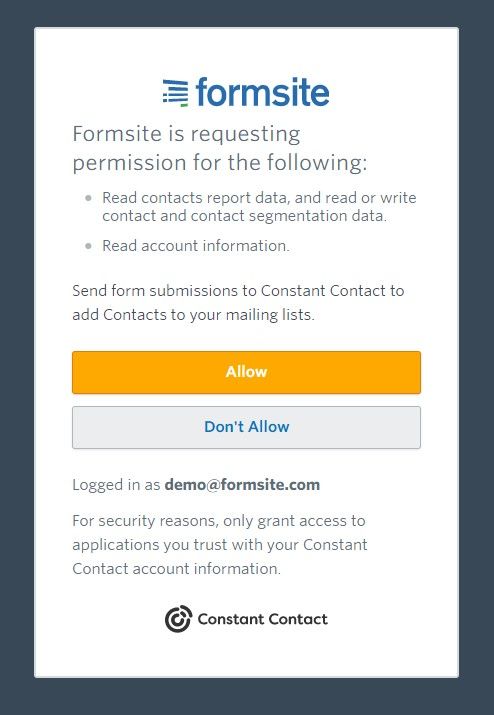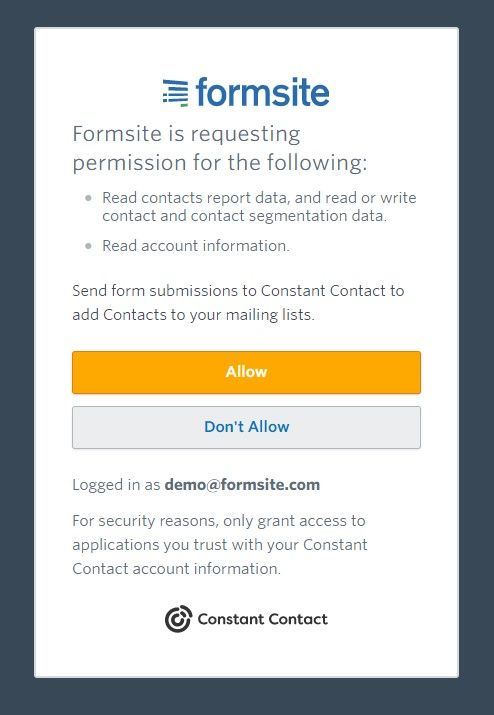 Start by building the online form, survey, order form, or registration form using Formsite's form builder. Add the form input fields using the drag and drop editor, and be sure to use an Email Address item for the email.
Use other items to collect extra data for personalizing messages or segmenting lists. Short Answer items collect text information like name and address to add to the contact's data. Consider also adding order information for even more personalization.
After completing the form, go to the form's Form Settings -> Integrations page and click the Constant Contact icon. Follow the instructions to allow the connection between the accounts.
Send Contact Information to Lists
All contact lists in the account display in the integration's settings page and owners can update multiple lists with a single result. Use the settings page to choose one or more lists and complete the mapping settings to choose the info to send.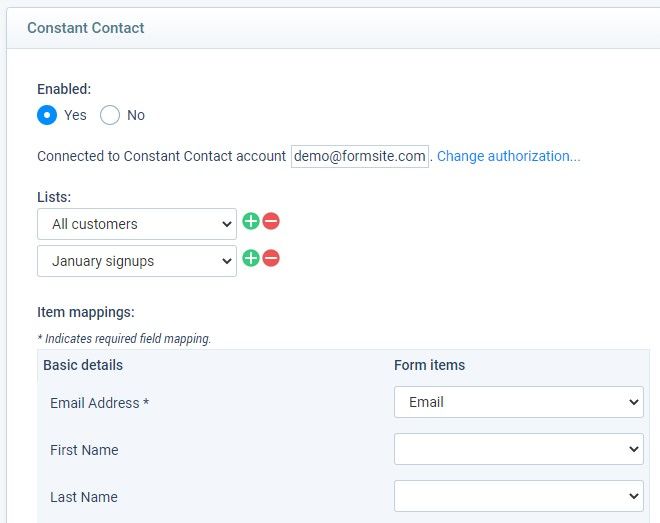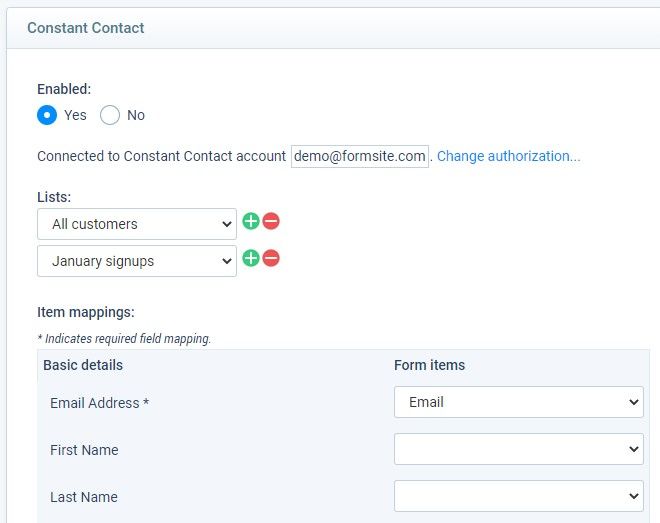 Constant Contact has a large selection of email templates to choose from to match the organization's branding. That allows form owners to create custom templates for different contact data or even insert the data as text.
Use the contact information to send to a segment of the list using custom condition settings. Also add the recipient's name or other data to the message to increase personalization and engagement.