Custom Labels for Better Forms & Clearer Results
Are your form results hard to read because of unclear column headers? Do you know you can make custom labels? For example, a common item for many forms is an agreement item that the visitor must check before proceeding. These include registration forms with a Terms & Conditions agreement or order forms with an acknowledgement of the return policy.
The display of these items in results and reports can be problematic. If you add a descriptive question then it looks repetitive, but if you choose to use a blank question then your item is recorded with a simple number. We solve that problem by offering Custom Labels settings that let you create more useful forms and reports.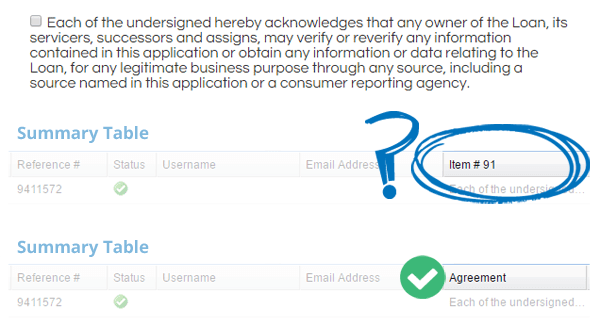 How to make your labels
After your form is complete, go to Form -> Custom Text -> Custom Labels
Every item that appears in your form results has a Custom Label option
Add your custom labels, name your label settings, then click Save
Using your labels
Every place where your results are displayed can use your labels:


Look for the Custom Labels dropdown in the settings page and select your custom setting.
Practical uses for custom labels
Fill in the blanks
Using the example at the beginning of this article, if you want to use a blank question for your item then you can create a label that is more descriptive. Another time that blank questions occur is with Yes/No questions where the choice is the question itself:
Without the Custom Labels these results can be difficult to read. Adding more descriptive text makes it possible to share these results with people who are less-familiar with the original form.
Shorten long questions
Another typical reason to customize your labels is when your questions are longer than you need in your results. Having the ability to modify the item's label allows the form designer the flexibility to use more useful questions.

Advanced: Integrations
You can also use Custom Labels with our integrations to control exactly how the results are transferred. Server Post is an integration that allows you to send each submission to another server in a variety of formats. You can use Custom Labels to customize exactly how each item is sent.