Enhanced Authorize.net Integration
Our Authorize.net integration now enables you to map name and address information collected on your form into Authorize.net's secure payment form. This eliminates the need for the user to enter the same information twice if you happen to be collecting the name and address on your form. This is long overdue and it was a bit ridiculous that a user would enter an address at Formsite only to have to turn around and provide the same info to Authorize.net.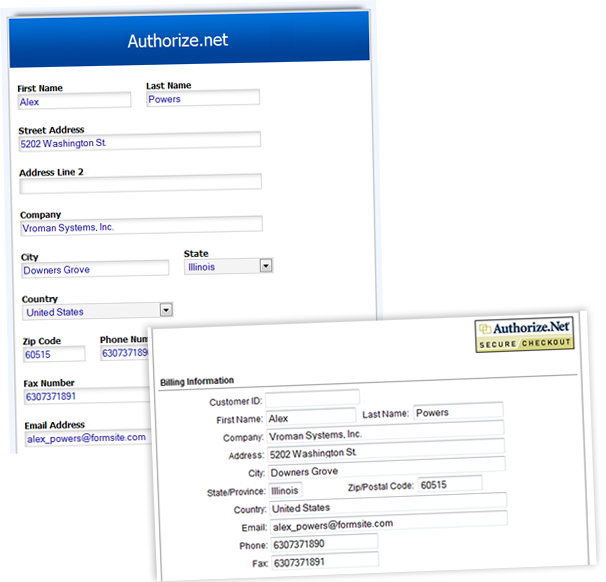 We also support a different shipping address, if there is one. This enhancement results in a much faster, cleaner and professional checkout process for your users.