Enterprise Customer Profiles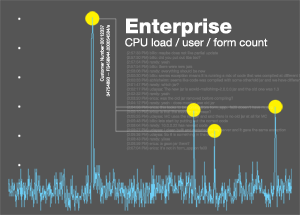 Formsite enterprise customers are high-volume users whose needs often require extra processing power, higher limits, and dedicated servers. Additionally, our white label options are frequently used to create a seamless integration of Formsite into enterprise websites. Newly added to the site are enterprise customer profiles showing how customers in a variety of industries are benefiting from Formsite services.
Enterprise customers use forms in a variety of ways, including conducting surveys, collecting registrations for events, as an interface for updating customer information, and as a lead generation tool. Developing these forms would typically require an extended design and programming period, along with constant monitoring and results processing. Through Formsite, enterprise customers use the same form builder and results system – but on a much larger scale. Our system eliminates all of the nuisance activities associated with building and maintaining forms, and provides an efficient productivity-enhancing process instead.
White Label services are available for enterprise customers for seamlessly integrating Formsite into their own domains and styles. With white labeling, all of the components of Formsite are custom branded to present a unified and consistent user experience, while still receiving the support and processing power from Formsite. White label customers are provided a dashboard tool that enables them to easily manage all of their accounts. White label customers are also free to charge different prices to their customers that are in line with their value add.
Visit the profiles page for more information on enterprise services and how Formsite is creating solutions for enterprise issues.