Export Results Reports with Filters, Views & Labels
A new feature suggested by customers allows report users to export Results Reports. This new feature extends the download ability to report viewers and makes sharing results easy.
The Results Reports is the Formsite way to share results without giving access to the entire account. New form submissions save as results in the Results Table, and the reports feature allows form owners to create filtered reports with specific information. Reports are then shared through a unique URL.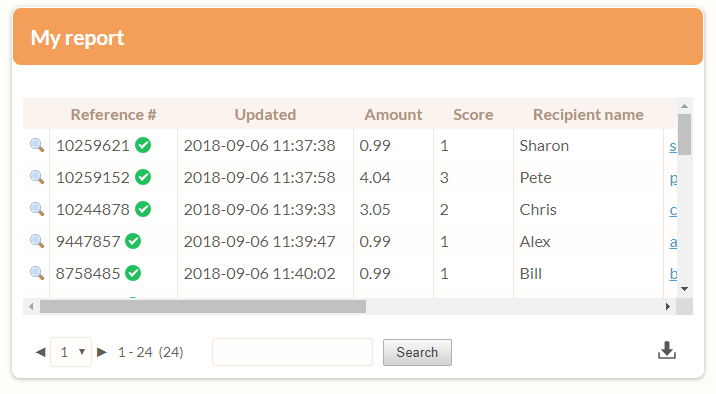 The new feature allows users of Results Reports to download the results in an Excel spreadsheet, using the filters, views, and labels.
Creating Results Reports
Results Reports uses the Results Filters, Results Views, and Results Labels for fully custom reports. A quick review of these features:
Filters let form owners filter the results and only return those that meet a specific criteria.
Views let form owners show and hide result values to simplify or secure data.
Labels let form owners rename Result Table headings for custom item names.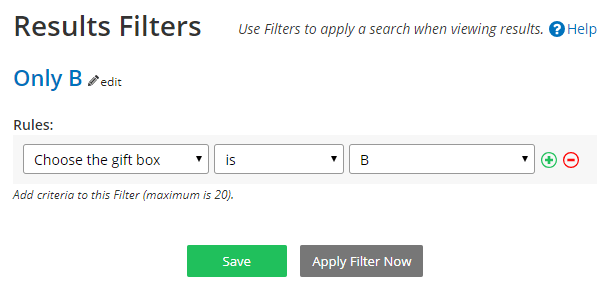 Using the filters, a form owner could create custom reports for multiple users from the same form. These filters prevent users from accessing results other than those that are specified in the filter. Multiple filters, views, and labels let form owners create Results Reports specifically for many different users.
Export Results Reports
The new feature allows users to export Results Reports displayed using the filters, views, and labels. These filtered results previously were view-only and required copy/pasting or saving through the browser.
Reports can now be downloaded using the download link on the Results -> Results Reports page. The file exports as an xlsx file and opens using Microsoft Excel or Google Sheets.
There is currently a limit of 10,000 results per downloaded report. As always, feel free to contact us with any questions or comments about this or any other feature.