Feedback Form Templates & Program Surveys
Formsite's feedback form templates help organizations collect program information from their users. Many organizations have developed or increased their use of online tools in response to the global epidemic. Tools like e-learning, remote work, and cloud collaboration may have required an unexpected amount of work to build and learn. Feedback forms and surveys let program owners gather opinions and suggestions for improvement.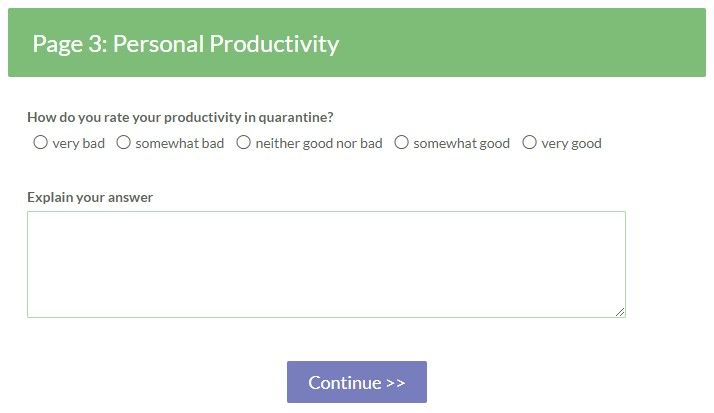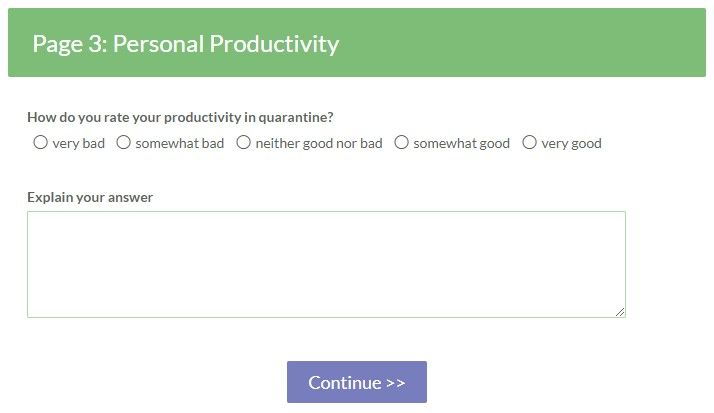 Examples of feedback forms include:
Feedback Form Templates
Collecting user information about programs allows managers to test ideas and gauge satisfaction. Whatever the program, having a way to receive feedback is crucial for evaluation.
Templates for evaluation and suggestion forms contain items to collect opinions or comments, and are often anonymous. See our previous article about tips and techniques for collecting anonymous feedback. Common ways to collect ratings include Likert scales (agree or disagree) or numerical (1-10).
Elements of Feedback Forms & Surveys
Formsite templates let form owners find examples of online forms by industry and type, then copy the template as a new form. Browsing the templates also shows each form's style for design inspiration. Collecting feedback can be a wide or narrow scope so further customization is usually needed.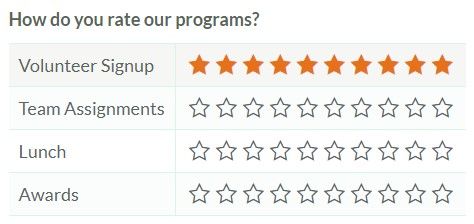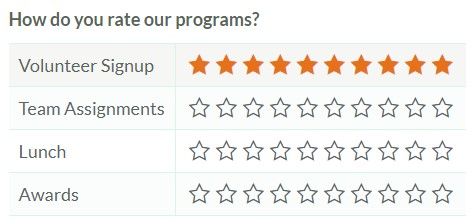 Look for a form that contains some items or designs for a starting point, then add, edit, or remove items to complete the new form. The Radio Button Matrix and Star Matrix are the most common items for collecting numerical ratings.
Collecting results and storing in the form's Results Table provides a clear picture over time. Export the results to use with other analysis programs or use the built-in Results -> Analytics pages for a built-in comparison. Use the Scoring features to provide a numerical weighting for each answer, then trigger Rules for more features.
How to Use Online Feedback Templates
Find the templates pages in the Templates area by industry or type.
Click the Get This Form button on a template to copy the form to your account.
Another way to copy a form template is to log in to a Formsite account, click the Create New Form button, then browse the available templates. Choose the template to start with and click the button to create a copy in the account.
Use the form editor to add, delete, and edit the form items to customize the form.
Send out the form's link found on the Share page or use the embed code to display on another site.