Form Links and Codes on the Share Page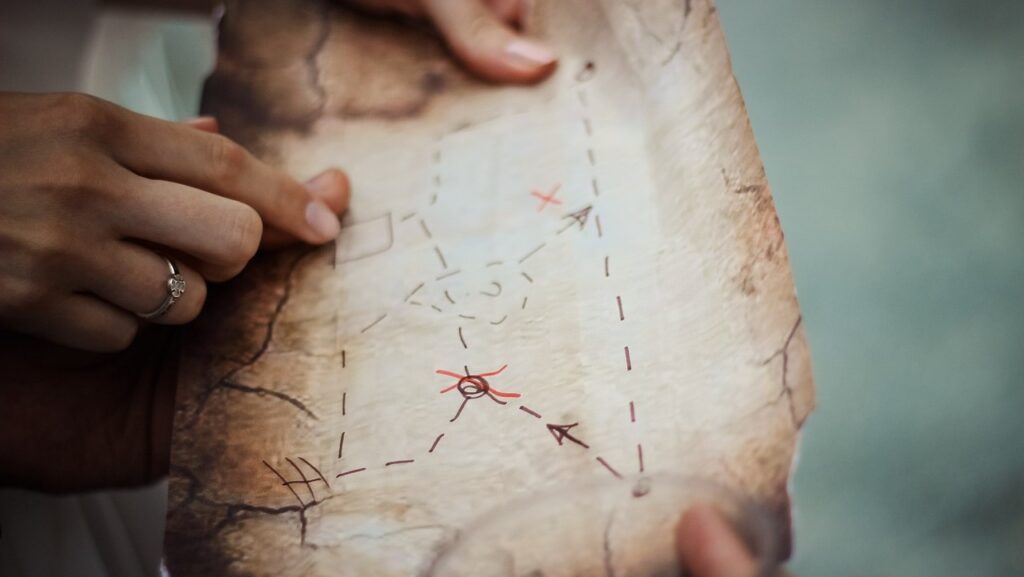 Formsite forms get unique URLs when the system creates each form. Form owners direct visitors to the forms by emailing the form links or posting them online. Other ways to lead visitors to forms is by embedding on an existing page or including the QR code with printed materials.
Choosing the right method for sharing the form primarily depends on where the link appears. For example, for printed links the QR code provides the easiest way for mobile users to access the form's link. See the links provided and when to use each one.
Find Form Links on the Share page
Every form's Share page contains the links to the form. The links available include:
Form Link
This link opens the form in the visitor's browser and allows them to submit their answers. This is the form's main link.
Save & Return Links
Enabling Save & Return lets form visitors create a login for the form and complete the result over multiple visits. The links available for Save & Return are the Returning User Login page and the New User Signup page.
Pre-populate Link
This link includes URL variables to pre-fill information when the visitor loads the form. For example, use the Pre-populate Link in an email with the recipient's name in the variable for the form's "Name" field and the form will load with that answer already entered.
Directory
The form's directory value lets form owners customize the last folder in the link for added branding or descriptive text.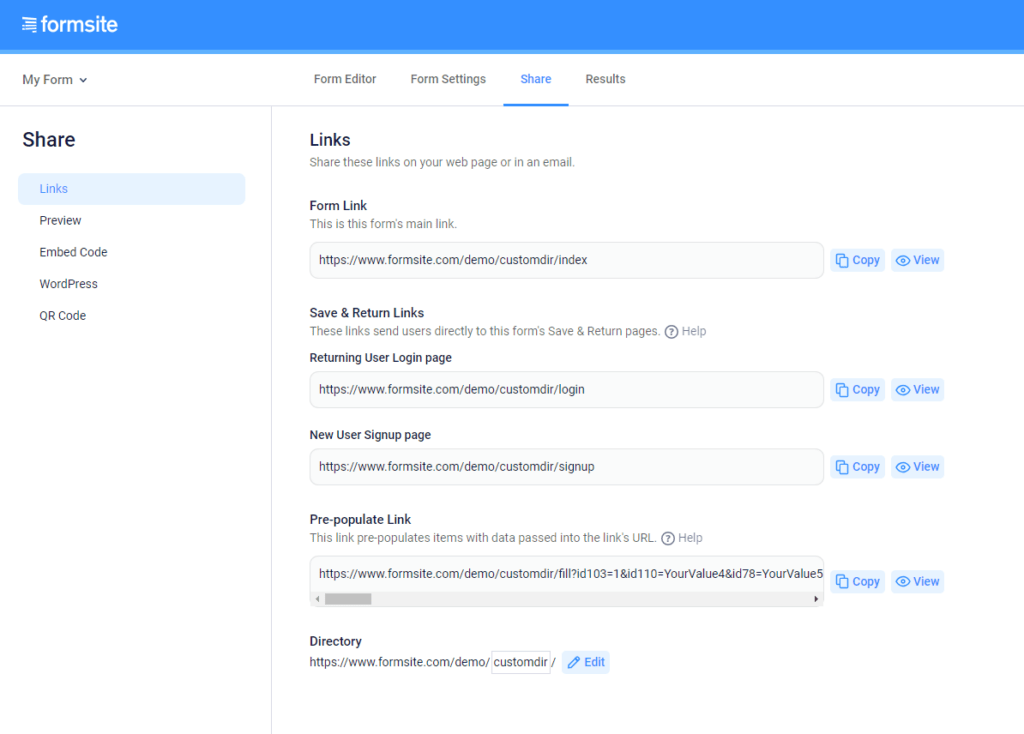 Other Share Pages
Preview provides a version of the form that includes all the pages on one page and all items visible. This link gives the form owner the ability to share the complete form without needing to submit the form.
Embed Code gives a custom code to copy/paste into the HTML of an existing page to display the form on that page. The embed code supports pre-populating and showing either the Save & Return Signup or Login page. See all about the embed code on our support page.
WordPress supplies a shortcode to use with Formsite's WordPress plugin to make embedding on WordPress sites easier. The shortcode does not support pre-populating or any other customizations.
QR Code shows the main Form Link as a graphical code for mobile users to scan with their device's camera. The device decodes the QR Code and navigates to the form link for a fast and easy way to reach the form.