Formsite Services in the Cloud
FormSite's latest release has moved many of our services into the cloud. This move has given us the ability to create capacity on the fly, provide more efficient global service, and reduced the dependency on a single geographic location.
What is the cloud?
Cloud computing broadly refers to applications and data hosted by virtual servers, which are not literal computers but instead virtual computers that are simulated by a large number of interconnected computers. These virtual computers can be modified in place – growing or shrinking as necessary – much like a cloud does.
How the cloud helps you.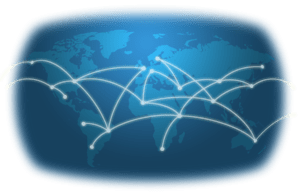 Formsite now has greater flexibility to create capacity where it's needed. As the current customer load increases, the system capacity evolves to meet new demands. As new needs emerge, we are able to implement new countries and regions to better serve our customers and protect their data.
Cloud processing gives us the ability to scale our service rapidly for our Enterprise and White Label customers. White Label customers are typically over 1,000 accounts and/or forms, and they display a custom-branded version of Formsite.com. Each White Label customer has a unique setup that may involve one or more dedicated servers. This feature addition allows for flexibility of deployment for Enterprise and White Label customers in either our Chicago data center or our cloud-based services.
While other Formsite releases have presented new features, productivity enhancers, and integrations, this release is entirely behind the scenes and provides our customers with nearly limitless growth potential, complete security, and the flexibility of a global service.