Formsite Makeover: What's Changed?
This makeover changes the user interface of the Formsite pages once you log in to the site. The primary goal of the redesign is to modernize the look and behavior of the tool, and take advantage of modern devices, screen sizes, and current technology.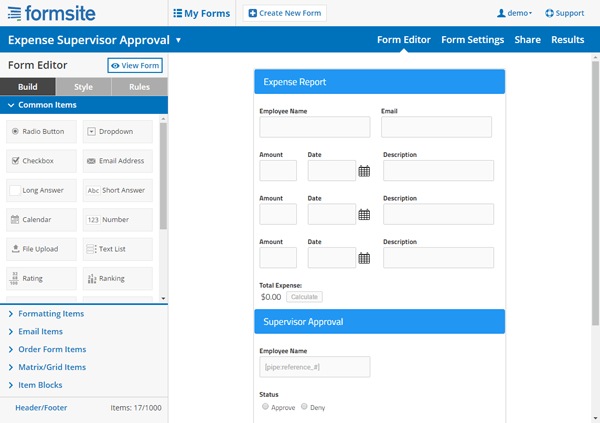 We tried to keep as much of the site the same, which you can see when you visit some of the settings pages. While the colors are different, the names of things and location have either been kept the same or simplified.
Don't worry
Everything is still here. Some things have moved and some have changed their name, but nothing has been removed.
Your forms have not changed
Nothing has changed with your forms. This makeover affects only the tool itself. Promise.
Makeover Changes:
Form Menu
The old Form menu is now the Form Settings pages and is virtually the same.
Create New Form is at the top of every page
Form -> Edit is now Form Editor
Form -> Publish is now Share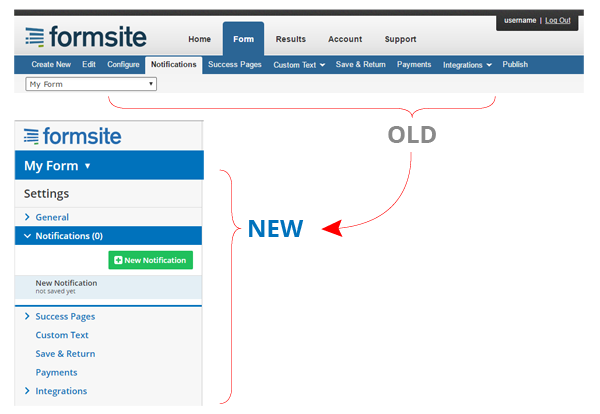 Account
The old Account menu is now available by clicking the new User menu.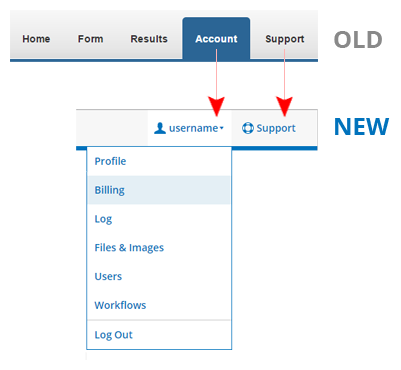 Makeover Name Changes
Old
Form -> Configure
Form -> Edit -> Look & Feel
Form -> Custom Text -> Custom Labels
Form -> Publish
Results -> Summary Table
Account
New
Form Settings -> General
Form Editor -> Style
Results -> Results Labels
Share
Results -> Results Table
User menu
Let us know what you think
We hope you find the changes to be an improvement in the usability and efficiency of the software, and we will continue to refine the system based on feedback from customers.