See How Formsite Uses DocuSign For Our Own Documents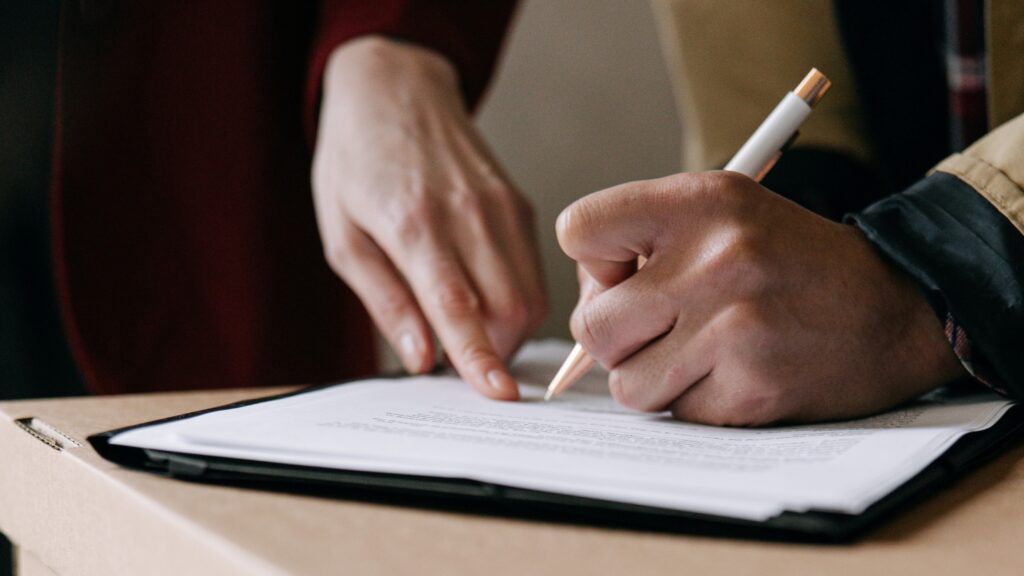 Formsite's integrations allow form owners to create custom connections between forms and other systems. These systems take answers submitted into the form or survey and process them further, like collecting payments with PayPal or creating documents with DocuSign. These integrations are so useful that we use them to run Formsite, too. For example, there are some services we provide that require account owner signatures. For those documents, Formsite uses DocuSign to collect digital signatures.
DocuSign for Formsite's Data Processing Agreement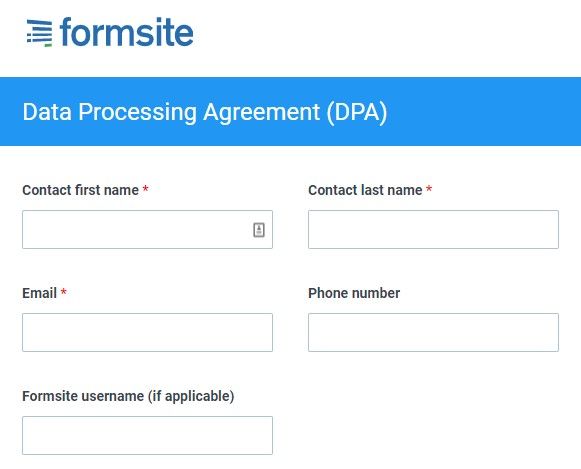 Formsite's Data Processing Agreement (DPA) outlines the duties and responsibilities regarding personal data between customers and us. Specifically, the obligations required by GDPR for the collection and protection of personal information entered into Formsite forms.
Customers request the DPA when they collect personal information from people in the EU (European Union). When the DPA request arrives to our support staff, the customer receives a link to one of our forms. Completing and submitting the form triggers the DPA process that uses DocuSign to collect the digital signatures.
Formsite Uses DocuSign for HIPAA Services
Another document that needs legally-binding signatures is the Business Associate Agreement. Customers complete the BAA to enable HIPAA services on their Formsite account. Formsite uses DocuSign with the BAA to collect the signatures needed to meet HIPAA regulations.
How it works
We use our Results Docs feature to generate the document, then the DocuSign integration to collect the signatures. Here are the steps to set it up:
We start by reviewing the PDF document to see what information it collects, then create the form to collect that information. All fields like Name, Email address, etc. get collected to add to the final document.
Next, we upload the PDF form template to the User menu -> Files & Images page.
Then we go to the form's Results -> Results Docs page, click the New Results Doc button, then choose the Merged PDF option.
We select the uploaded PDF form as the Doc template file, then connect the mapping between the document fields and the form items.
Then we go to the form's Form Settings -> Integrations page and click the DocuSign integration to connect to the DocuSign account.
After enabling the integration, we choose the Results Doc option and set up the document signers.
Then we add information to the email message to make it clear to the customer and test the integration until we're confident it's working as expected.