Human Resources Form Templates for Employee & HR Forms
See online form templates for Human Resources in our new templates area. Human Resources form templates make it easy for offices to collect information for all employees. Use HR templates to track employee needs, scheduling requests, and multi-step approvals.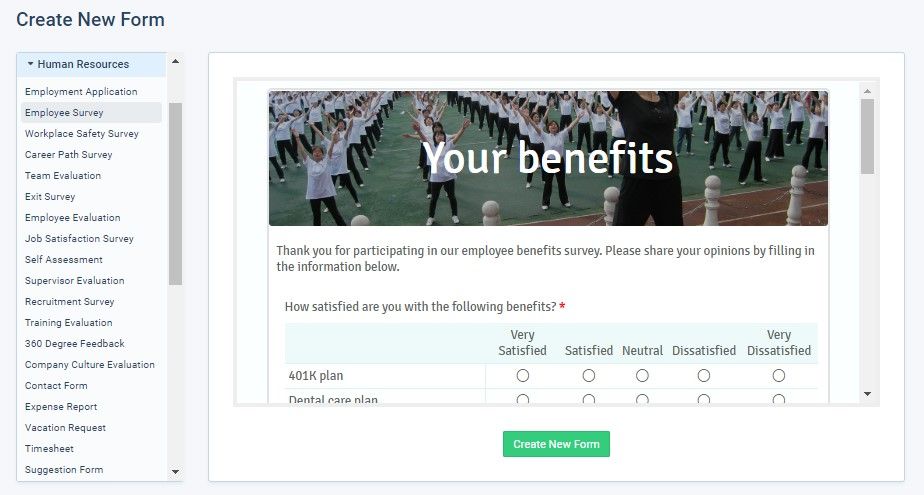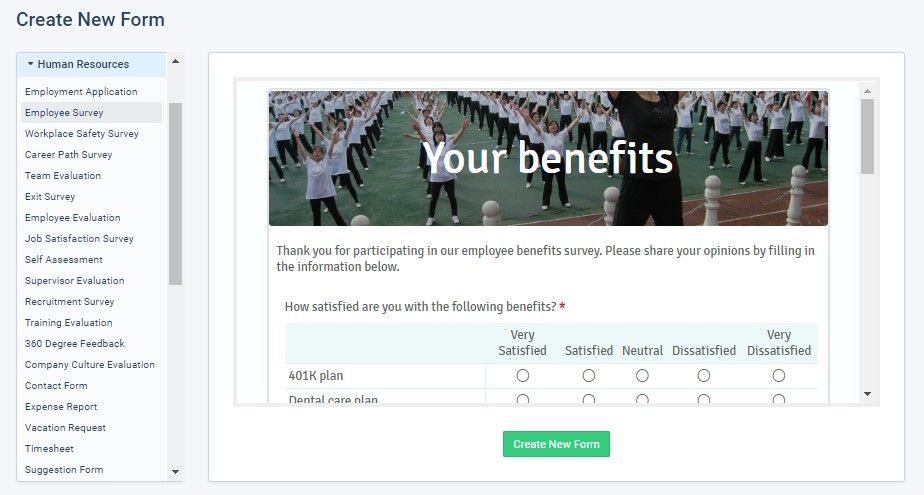 Some examples of HR forms include:
Features of HR Forms
HR forms are unique due to the internal nature of the form visitors. Employees, vendors, contractors, and even shareholders are possible users of HR forms. This allows HR form owners to create forms using information relating to their specific organization.
HR forms have a frequent need to send to multiple internal departments, which makes the Email Routing items especially useful. One feature of the Email Routing item lets form owners list multiple addresses for a single choice, making sending email to a group of addresses easy.
Other features useful for HR include the Inventory settings, Unique setting, and Save & Return. Inventory lets form owners limit the number of results allowed for each choice, and the Unique setting limits an item's value to only one result. An example using the Unique setting would be a voting form, where each person gets a single vote.
The Save & Return feature lets form users log in to each form and save their progress to complete the result over multiple visits. Using the Bulk Add function for Save & Return accounts lets the form owner add every user to each form to make setting up accounts easy.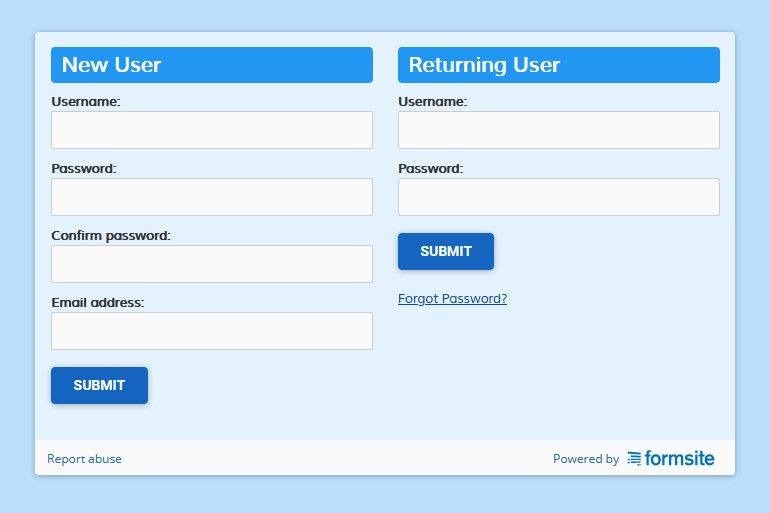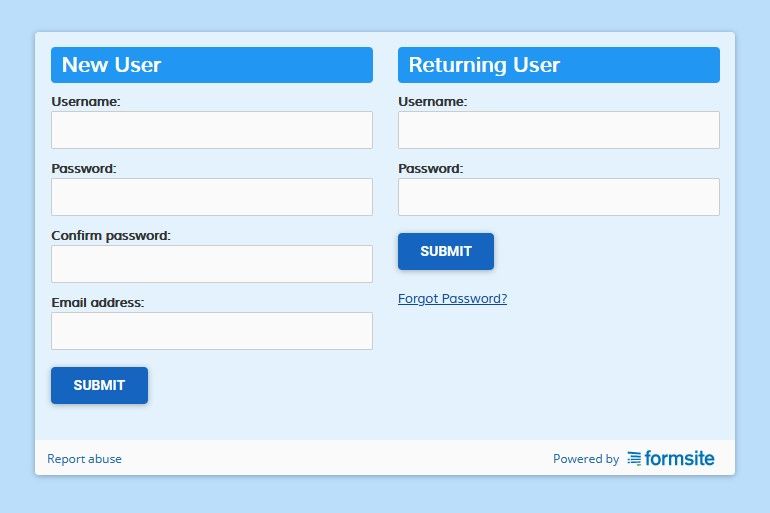 Using Human Resources Form Templates
Find Human Resources form templates at the Formsite Templates page. Browse the templates there then click the button to Get This Form.
Another way to create a form using a template is to log in to a Formsite account, click the Create New Form button, then review the HR templates. Choose the template to start with and click the button to create a copy in the account.
Using the form editor, add, delete, and edit the form items to customize the form. See the Getting Started video to see how the form editor works.
When the form is complete, find its link on the form's Share page or use the embed code to display on another site.