Introducing Braintree Payment Integration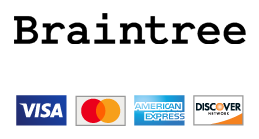 Formsite is proud to announce Braintree as the newest addition to our payment integrations. The integration with Braintree allows form visitors to pay using a credit card without leaving the form, and the integration communicates the payment status instantly through the Results Table.
As with the other Formsite payment integrations, the Braintree payment integration allows form builders to enable payments without collecting the sensitive credit card information on the forms. The integration displays the Order Review page at the end of the form, and the visitor enters the payment information directly on the Order Review page where it is securely sent for authorization and completion.
Braintree Benefits
The main benefit to using any integrated payment method is the ability to track each transaction through the Results Table. Seeing the transactions' status at a glance is highly useful, as is the ability to use the payment success with the conditional logic to trigger notifications.
Another benefit to the integrated payments is the security offered by the integration. Since the credit card information is not saved with the form results, you do not have access to the credit card information and are not responsible for safeguarding it.
Our Braintree integration places the payment information fields directly on the form's Order Review page, which keeps the form visitor on the form and increases the likelihood of completing the transaction successfully.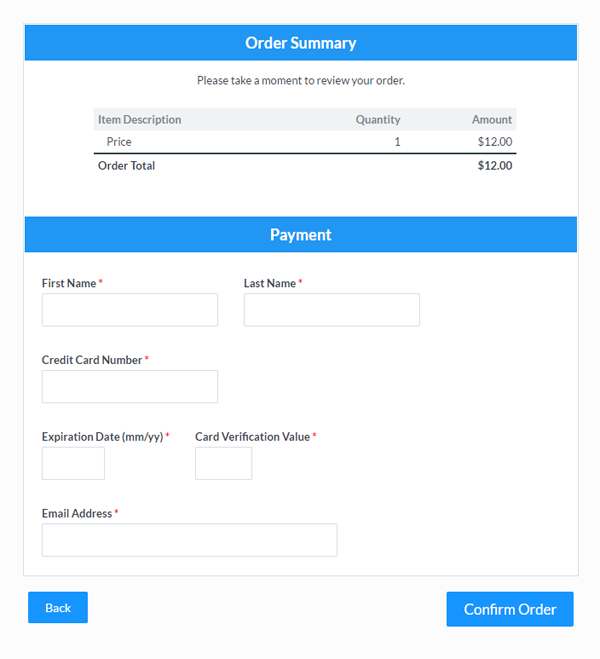 Setup and Configuration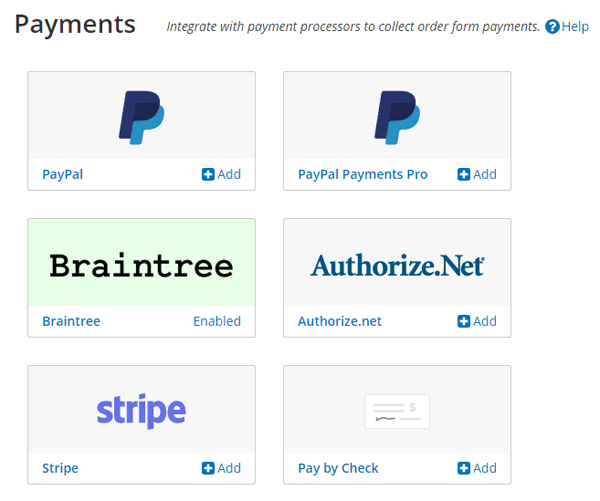 Enabling the Braintree payment processing is easy:
Go to your form's Form Settings -> Payments page
Click the logo to see the settings
Add your account information to authorize and connect to your account
Click save
As always, we recommend testing your form with temporary low-price items to see how the process works and to verify your settings. You can then use your Braintree account to issue a refund, if necessary.
We welcome Braintree as a powerful addition to the suite of online payment processing and order form payments offered by Formsite.