4 Rules for Maximizing Lead Generation Form Results
Lead generation forms are a specific kind of form that puts potential customers in the sales funnel. Examples include contact forms, surveys, event sign-up forms, and contest forms. Many organizations rely on forms and surveys to attract customers and organize their information. Here are 4 essentials for making lead gen forms work as best as they can:
Keep it short
Be specific
Allow opt-in and out
Focus on privacy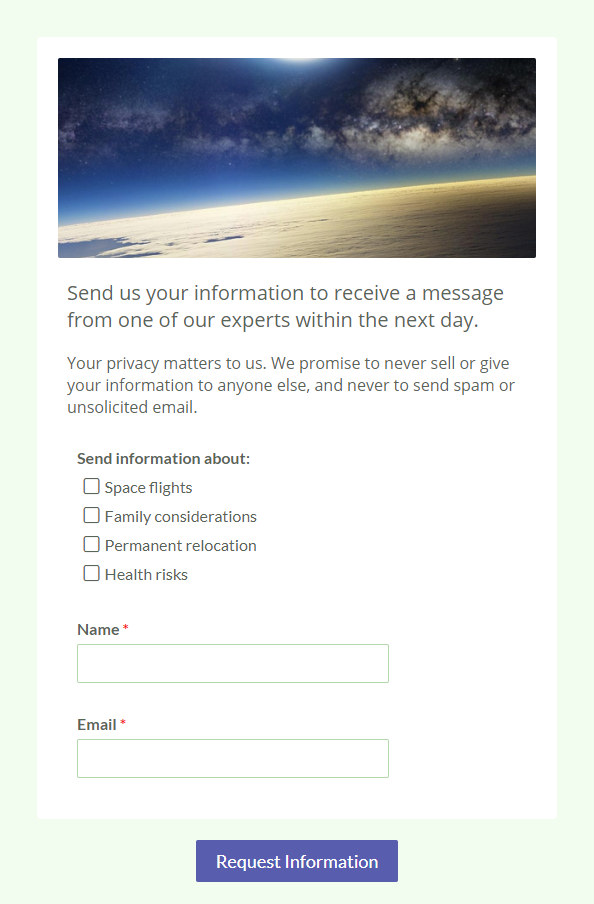 Make it easy
If the goal is to get as many leads as possible, forms and surveys must be easy to complete. Keep the number of questions to as few as necessary and only ask for the information needed. For example, ask for contact information but save the demographic questions for the future.
Pro tip: Provide reasons for asking questions to increase trust. Company industry, for example, may identify specific account people with industry knowledge.
Not too short—be specific
Shorter forms collect more submissions, but too short will appear to be casting a large net. Using the form or survey to ask one or two key questions will not only organize the lead but also create 'groups'. Visitors to the form will self-identify with these groups and increase the number of leads.
Pro tip: Test the forms and surveys to see how the question order affects conversion rates. For example, placing the Email Address item at the end of the form after the visitor has answered questions about their specific pain points. This may increase the number of contacts received because they are more aware of the context.
Lead Generation Opt-in
Your biggest obstacle to collecting leads is users' fear of spam. Giving them the ability to opt-in to receive email from the organization accomplishes a few things:
It reduces the number of spam complaints against the organization. Fewer spam complaints reduces the likelihood of future messages marked as spam.
Increased sense of privacy which means they're more likely to provide their primary email address instead of a 'junk' one
It creates 'clean' email lists with fewer unsubscribes and abuse complaints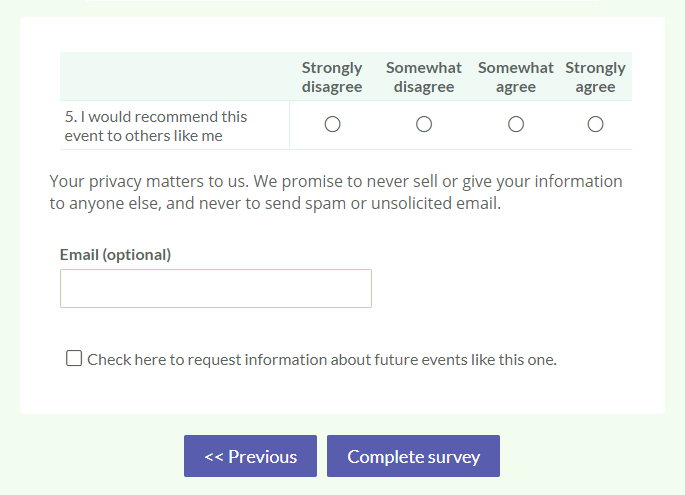 Privacy is Key
Most people know that the only way to keep their email addresses away from spammers is to not give it out in the first place. Be transparent with the privacy policy to increase the number of leads received. For example:
Clearly state what happens when visitors submit the form and what to expect. Like someone will be in touch within 8 hours to follow up, or you will receive an email from us soon.
More importantly, clearly say what will not happen. Information is never sold or given to any outside party and we will never send unsolicited email.
Always give a clear way to remove themselves from the list.