Mobile-Friendly Presentation
We have added a new mobile-friendly presentation option. You will see this by default after logging in on a smartphone or other mobile device.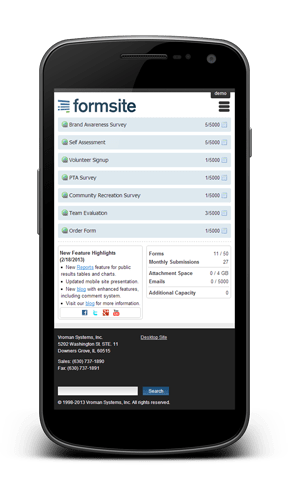 The mobile-friendly presentation gives a more concise view of your forms on the Home page. The Publish page has also been updated to make it easier to get links to your forms as well as share them on Facebook and Twitter. Updates on the Summary Table allow you to easily and quickly view your results on a small-screened device.
In addition to offering a more streamlined experience, the new mobile presentation also helps pages load faster and conserve mobile data usage. If you would like, you can also still get back to the regular "desktop" view at any time.