More theme styles for your forms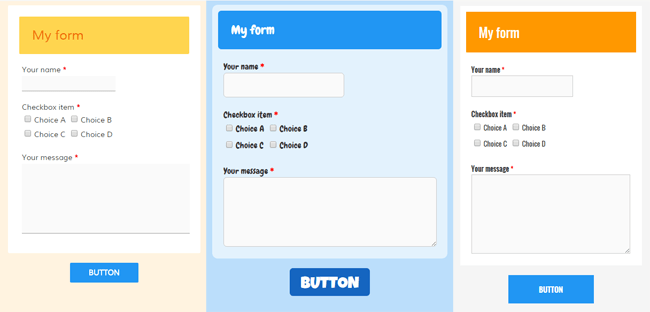 Now available for all Formsite accounts is the addition of theme styles in the Look & Feel tools. To complement the theme colors, the new styles chooser lets you apply multiple settings to your form that follow major style categories like Modern, Classic, Casual, and Airy. To top it off, we've also added the live preview of your form so you can see your style choices instantly.
One-click theme styling
The style area of the Themes tab lets form builders set multiple form settings with a single click. Set the form rounding, spacing, shadows, buttons, fonts, and more by clicking the theme's icon and quickly see your form in multiple styles.
View your changes instantly in the live preview area that shows your style settings on your actual form. Change your theme settings and customize individual colors and settings while viewing the changes in the live preview.
As before, detailed customization is done on the Customize tab where form builders can make adjustments to virtually every part of their form. More advanced control can be had by viewing the Advanced/CSS tab and modifying the form style sheet directly.
Questions? Comments?
Leave us your thoughts below or contact Formsite support with any questions about these or other form building tips.