New Feature: Search Formsite's 2,000+ Integrations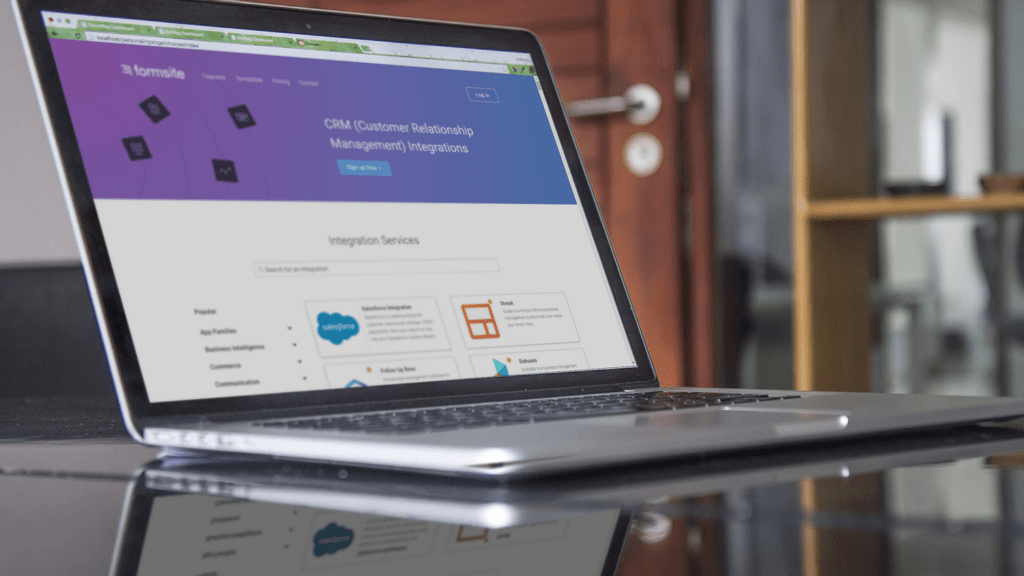 Formsite's integrations let form owners create custom connections with other online services. As the form collects data, the integrations use the data to perform other actions. Use the new integrations search tool to find new services to use with Formsite forms.
The integrations search tool lets visitors view how other online services can connect with Formsite's online forms. As a result, our built-in integrations plus Zapier's most popular Zaps offer connections to over 2,000 services.
Example Integrations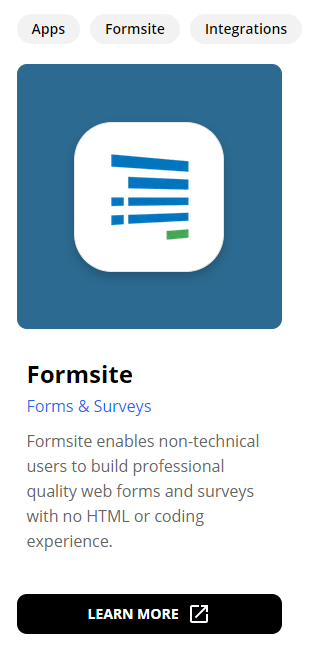 Payment processing
Online order forms use the PayPal, PayPal Pro, Braintree, Authorize.net, and Stripe services to collect online payments. These built-in integrations provide transaction updates to make useful order forms.
File management & storage
The cloud storage integrations let form owners send copies of uploaded files and Results Docs to cloud accounts. The built-in cloud storage integrations are:
Google Sheets
Google's spreadsheet application Sheets lets form owners send every result as a new Google spreadsheet row. Due to its sharing and spreadsheet functions, Sheets is a powerful solution for data processing and sharing.
Salesforce
Salesforce lets customers build awesome automated communication, marketing, and sales systems. Our Salesforce integration lets form owners create new records as Leads, Contacts, Accounts, and lots more.
Mailchimp
Formsite's Mailchimp integration sends data to form owners' email lists for automated email campaigns. The integration lets form owners send form data other than email addresses like names, addresses, and custom fields, too. This secondary information allows for more personalization and segmentation, resulting in more targeted emails.
Slack
A leader in team communications, Slack sits at the top of many business' productivity lists. Formsite's integration sends messages to Slack individuals or channels with a variety of message options, filters, etc.
Integrations Search and Zapier
Formsite's Zapier integration allows form owners to send form results in real-time to Zapier. Zapier's intuitive and powerful Zap process lets account holders package the form data and pass to other services.
For example, while Formsite doesn't have a built-in Quickbooks integration, Zapier offers a solution. The Zapier integration allows form owners to create a Zap with Formsite as the trigger and Quickbooks as the action. The action can create a new customer, new invoice, and more using the form result data.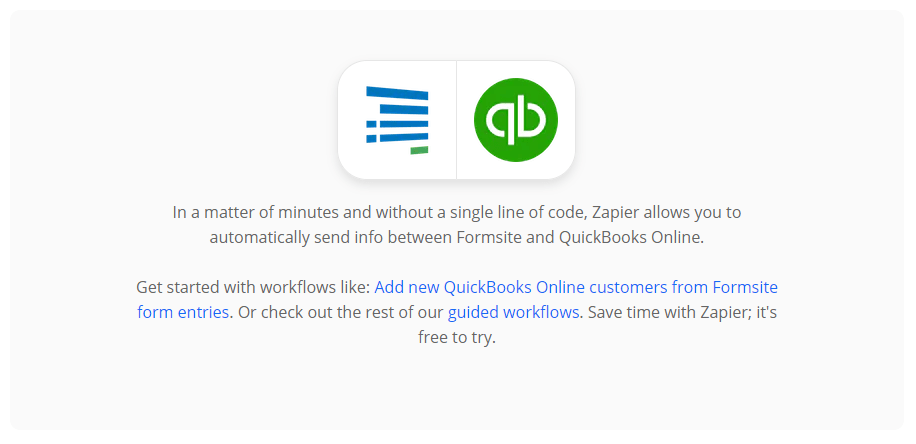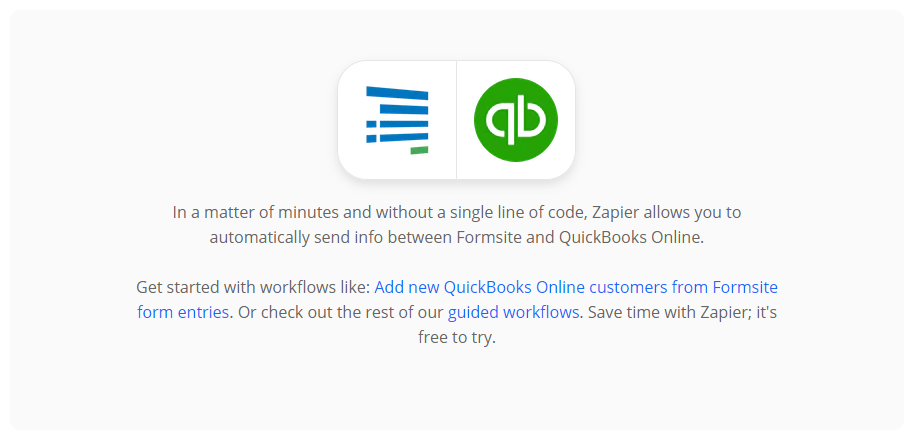 Formsite's new integrations search tool lets form owners search services or browse categories for opportunities. Find new services to use your data and make awesome new systems with one of our integrations.