New Templates at Formsite! Browse by Industry & Type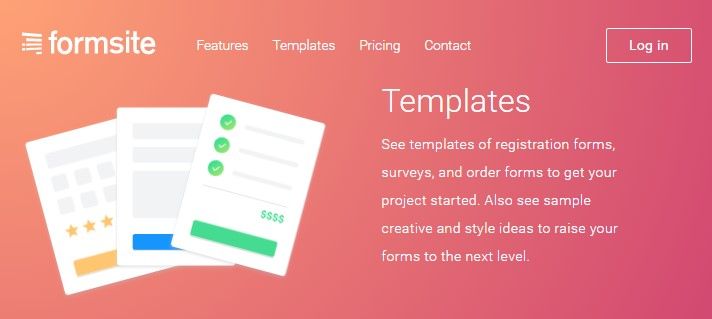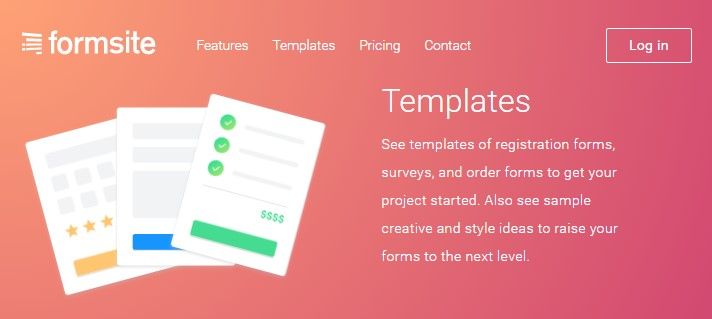 Formsite has published a new Templates section at Formsite.com/templates. This new section allows anyone to browse pre-made samples for building online forms, order forms, surveys, and many other form types. To use a template, the 'Get This Form' button makes a copy in a new or existing account.
The Templates area lists forms by Industry or Type and displays the most popular ones in each category. Each one shows an actual image of the form to help decide which one to choose. Also included is a brief description and possible uses.
The search function lets you search across all categories and returns all matching examples. Try searching by industry, type, name, or any other topics for forms matching your conditions.
New Templates by Industry
Looking for online form templates for a specific industry? Look through our Industry category for those containing many common items for each industry. See online forms for industries like:
Using Online Form Templates
Start with a template that includes questions needed, an attractive style, or a combination of both. Every form needs editing to include information unique to each form, so every form starts with this general process: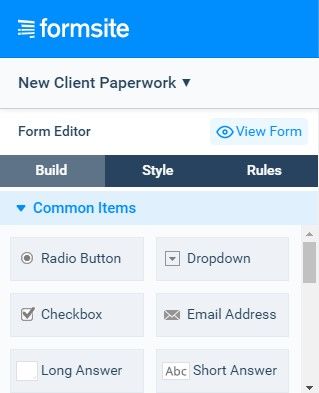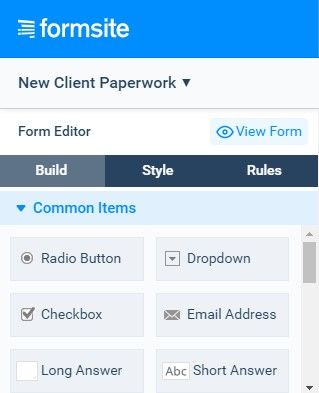 Go to Formsite.com/templates to browse, then click the Get This Form button to choose that form.
Existing Formsite customers click the Log in button and new customers click the Create account button to open a new account.
Once logged in, the system makes a copy of the form in the My Forms list.
Using the form editor, add, delete, and edit the form items to customize the form. See the Getting Started video to see how the form editor works.
When the form is complete, find its link on the form's Share page or use the embed code to display on another site.
Choose by Form Type
Some forms aren't part of a specific industry and instead belong to a certain type. These forms currently include form types:
All templates show up only once across the entire template area, so be sure to look in both Industry and Type to see them all. New templates are added constantly so check for new ones whenever building a new form.