Have you ever wanted to relate two or more forms together? With our new Workflow feature, you can!
In addition to simply tying two or more forms together, Workflows also allow you to implement very complex and powerful logic. With an optional Form Mapping, you can easily carry users' responses through multiple forms as well.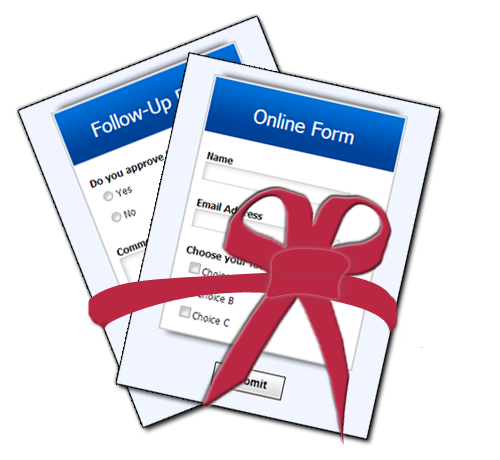 Some common examples of Workflows include asking for follow-up information, helping you collect packets of information from users registering for an event, handling requests and approvals, or classifying incoming leads and processing follow-ups, just to name a few.
We are labeling this new feature as "Beta" because we plan on adding many new features and capabilities. Looking forward, we are considering adding the ability for multiple people to collaborate on the same form and result as well as expanded approval/disapproval functionality. If you have any ideas for additional improvements or feedback on what you see so far, we would love to hear it!
For more information or help getting started, visit our Workflow Documentation.