Non-Email Notifications for New Form Results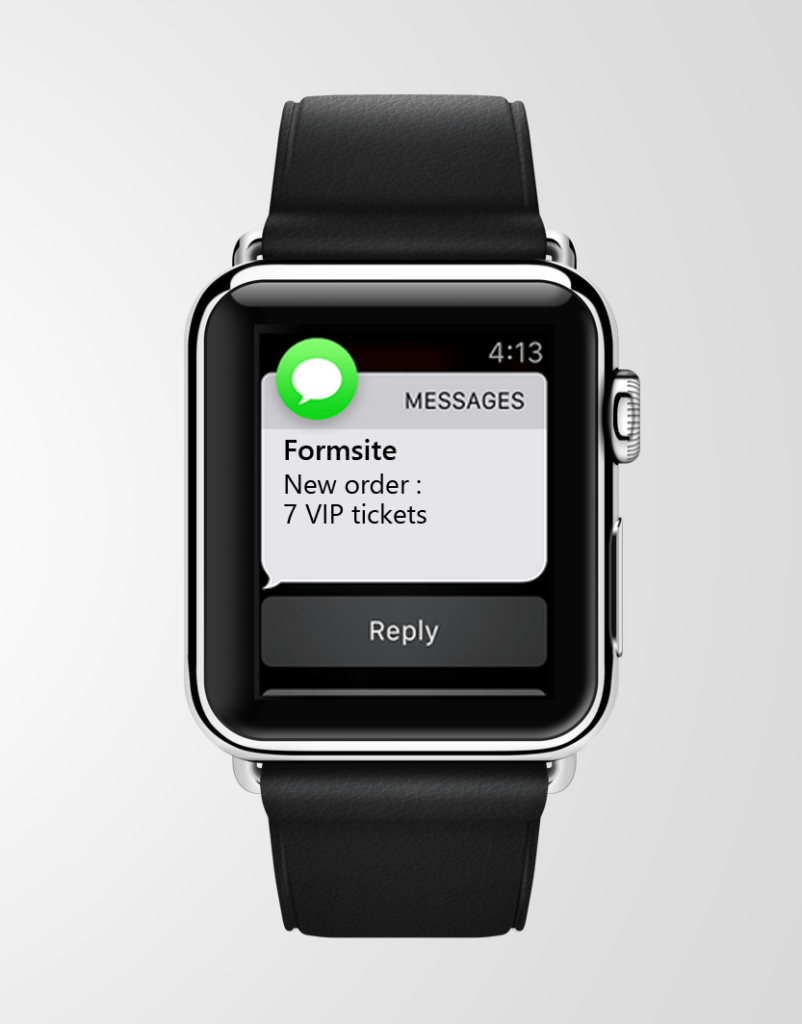 Notifications alert form owners of new results, send auto-responses to form visitors, and notify relevant team members of new results. The built-in notifications page lets form owners send emails, though many owners have created systems to send non-email notifications, too.
Every successful form submission triggers the notifications and integrations, so setting up forms to send non-email notifications is also possible. These notifications offer form owners a broader range of options including customized messages, delayed or repeated messages, and advanced automated features like creating events and scheduling.
Non-Email Notifications from Zapier
Zapier is an incredibly flexible integration available to Formsite form owners. With over 1,000 apps available, using a form submission as a trigger enables lots of possible actions:
Send a text message (SMS): Zapier's built-in SMS engine can send a message to a specific mobile number or use one entered into the form.
Post to Slack: Sending a notification to a Slack channel or as a direct message can alert individuals or teams to new form results.
Begin a chat session: Zapier's connected chat applications can automatically connect support or sales personnel with connections from form results.
Automatically schedule in Google Calendar: Send the form result to Zapier to automatically populate an event or appointment schedule.
Send a fax: For organizations who still rely on paper, faxed results are possible with Zapier's fax apps, too.

Other Notification Options
In addition to Zapier, other integrations allow form owners to set up notification systems using the apps' built-in notification features:
Google: Use the Google Sheets or Google Docs integrations to collect results and attached files, then use the built-in notifications abilities with Google's mobile apps to show alerts when new results are added.
Dropbox, Microsoft OneDrive, and Box: Collecting results with attachments and one of the file storage integrations can also trigger notifications from the mobile and desktop apps.