PayPal Payments Pro Integration
Formsite forms can now integrate with PayPal Payments Pro service. Payments can now be collected via credit card without the user being transferred to PayPal's site. This integration makes for a very professional process flow and a very consistent presentation to your customer. A user will fill out your Formsite order form, be taken to an Order Review page to enter their credit card information, and then be transferred to the Success Page of your choice after payment is processed.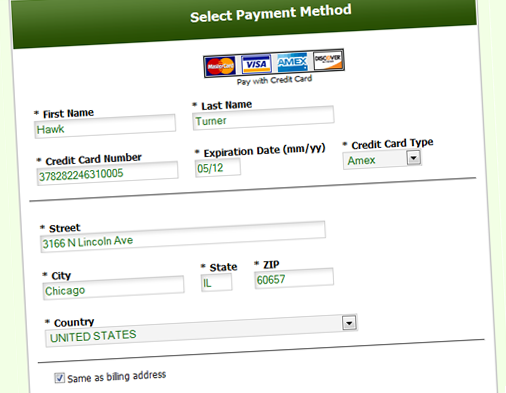 Even though PayPal is processing the transaction, there is no mention of PayPal and users are never taken to a PayPal page. Formsite handles all of the communication behind the scenes. Your customers can pay with Visa, MasterCard, American Express, and Discover.