Reports Examples and Usage for Real-time Reporting
A popular Formsite feature is our Results Reports area that lets account owners give access to the form results without giving access to the account. Creating a report will show links to both a table and a chart display, which allows the viewer to choose from a few different formats.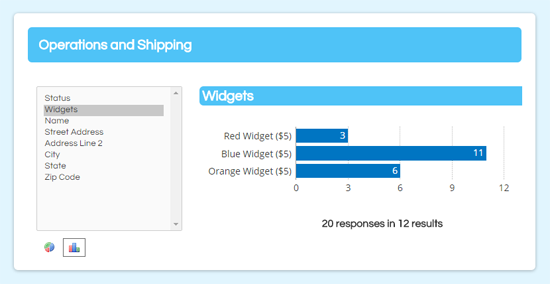 Setting up Reports is as easy as giving the report a name and clicking the Save button (see the documentation page for a tutorial video showing the basic setup). Using the optional settings can expand the usefulness of the function. These settings include setting a password to restrict access, allowing edits to the results, and using Results Filters and Results Views for more focused reports.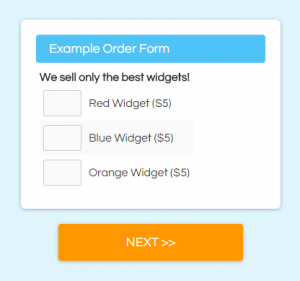 Say I have an order form and I want to automate the order processing and shipping, while also giving my sales department a real-time display of orders. I can make multiple Reports using different Results Filters and Results Views to show just the essentials.
How are they used?
The best uses for Results Reports is to give associates access to the real-time results without needing to give access to the main account. Here are some examples of how to use Reports from the same form.
Executive Reports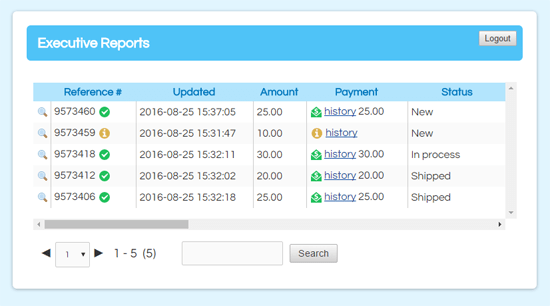 This report should have the entire table regardless of the order status so the owner can see everything that happens.
Go to Results -> Results Reports and create a new report with no filter and the default view
Leave Editable Results set to No
Add a password to protect the information
Click Save
Operations and Shipping Reports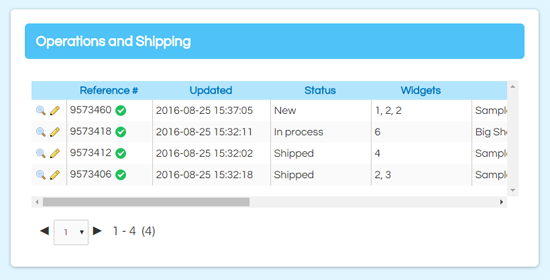 This report should only have the successful orders, order info, and shipping address.
Go to Results Filters and make a filter to only show successful orders (status is confirmed)
Go to Results Views and make a view to only show the order information and address
Go to Results -> Results Reports and make a new report with the new Results Filter and Results View
Set the Editable Results to Yes so the shipping department can update the Internal Status
Click Save
Compare with the Executive report to see the differences.
Marketing Reports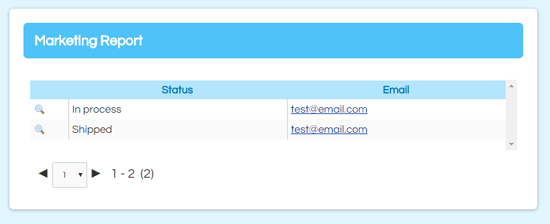 This report should only show the email addresses for opt-in orders, regardless of the order status.
Go to Results Filters and make a filter to only show opt-in results
Go to Results Views and make a view to only show the email address
Go to Results -> Results Reports and make a new report with the new filter and view selected
Click Save