Results PDF Template Files for Fast Tax Forms
Updated Nov 2019: Our Results Docs now support Microsoft Word templates in addition to PDF templates. See all about Results Docs on our support site!
---
The Results PDF feature lets Formsite customers create a form and connect the fields to a PDF form. This feature automates filling of PDF forms and allows form owners and visitors to receive the completed forms quickly and accurately.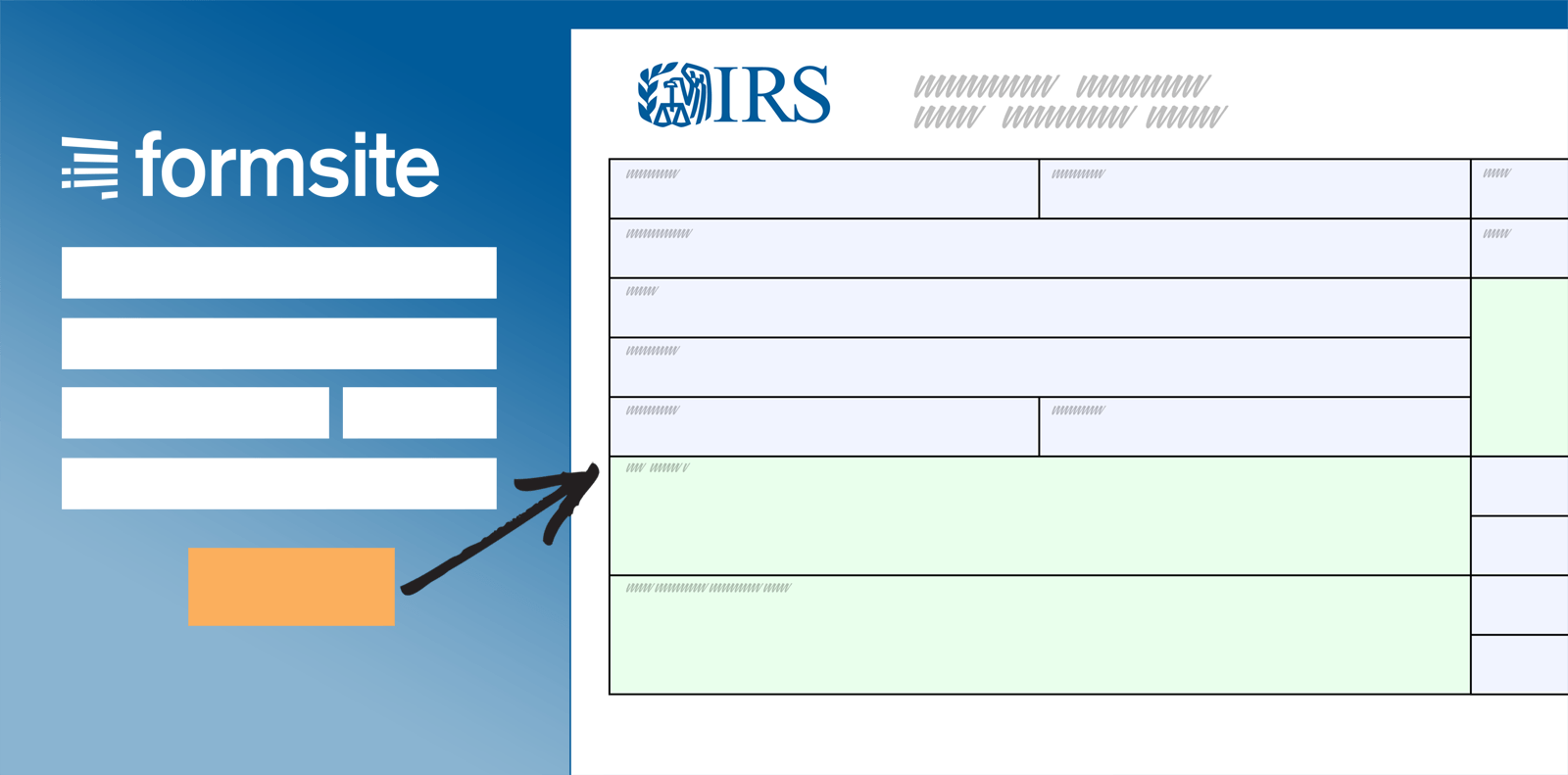 Examples of this feature in action include filling out tax forms during the U. S. tax season or setting up new employees:
Using these PDF forms is easy with Formsite's Results PDF features.
Download the file(s) needed and upload to your Formsite account
Create the form to collect the needed information
Map the form items to the PDF fields
Creating your form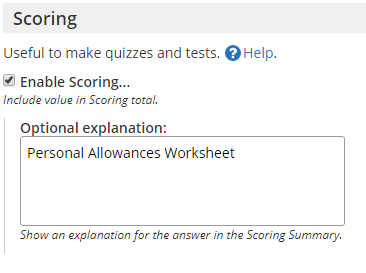 Using the W-4 as an example, creating the form is easy. Start by adding the name and address items and refer to the PDF template for what fields are needed.
The worksheet can either be referred to and a single total item can be added, or the worksheet can be recreated in the form editor and the total score calculated. For example, for the worksheet field A the form can ask "Can anyone else claim you as a dependent?", with the answers Yes and No.
As a result, the Scoring feature can be used to track the total score following the rules set by the PDF form.
Mapping the Results PDF
With the PDF file uploaded to the Formsite User menu -> Files & Images page, the file is available to use with the Results -> Results PDF function.
Create a new Results PDF
Choose which form items are to be connected to which PDF fields
Give the PDF settings a name and click Save
The IRS maintains an updated list of available PDF files at https://www.irs.gov/downloads/irs-pdf.