Spring Cleaning for Online Forms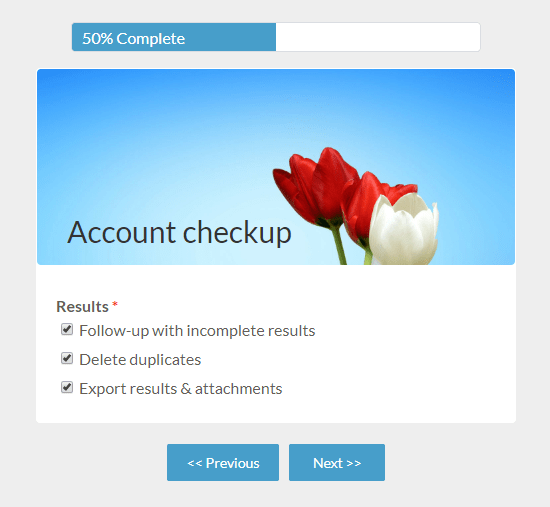 For those in the northern hemisphere, this time of year brings warmer temperatures and springtime. Spring cleaning is a great time to perform some maintenance on forms and surveys, too.
Suggested areas for review include:
Results
Attachments
Notifications
Integrations
Sub-users
Results Spring Cleaning
Every form has limits on the number of results allowed, so most account owners perform results maintenance regularly. Routine monitoring of each form's Results Table lets the account owner review the results for any issues. Things like incomplete or duplicate results could mean there's improvement opportunities for the form.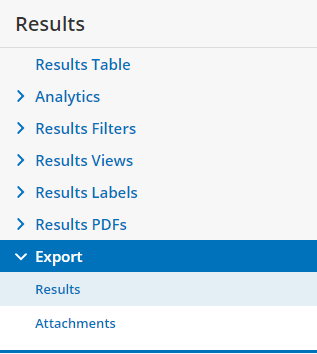 To do:
Export the Results Table for local safe-keeping
Review results for errors or more questions to add
Compare incomplete results to see if they're duplicates, then either export for follow-up or delete
Delete the results after exporting if the limit is approaching
Attachments
Forms with File Upload items have the File Space limit to consider, also. Spring cleaning for attachments includes reviewing the results and exporting for safe-keeping.
If the File Space limit is imminent, exporting and deleting attachments may be practical, too. See our article about maintaining the forms' attachments.
To do:
Export attachments for local safe-keeping
Review file sizes to make sure form settings are adequate
Delete attachments to free up space
Notifications Spring Cleaning
Notification emails send after each form submission so it's typically easy to notice if there are any problems. A quick once-over can still be beneficial. Look over the Notifications to make sure there aren't any removed addresses, which happens if we receive a hard bounce. Also verify that all recipients are still necessary.
Consider if the form clearly offers the visitor the ability to opt-in or out of receiving email. If the form doesn't have an item offering the choice, now is a good time to add one.
To do:
Review Notifications for removed or unnecessary addresses
Add opt-in items to forms and enable conditional logic on Notifications to send only to opt-in recipients
Check auto-responders and delete those with simple success page messages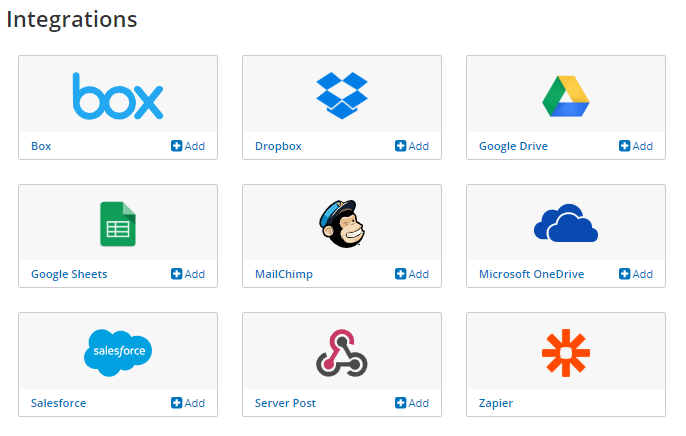 Other To Do:
Visit each integration page (Form Settings -> Integrations) and verify there aren't any errors
Consider archiving current files (Google Sheets) or folders (Dropbox, Google Drive, Box, OneDrive)
Review Sub-users to verify there aren't any that warrant removal