Update Results to Keep Data Current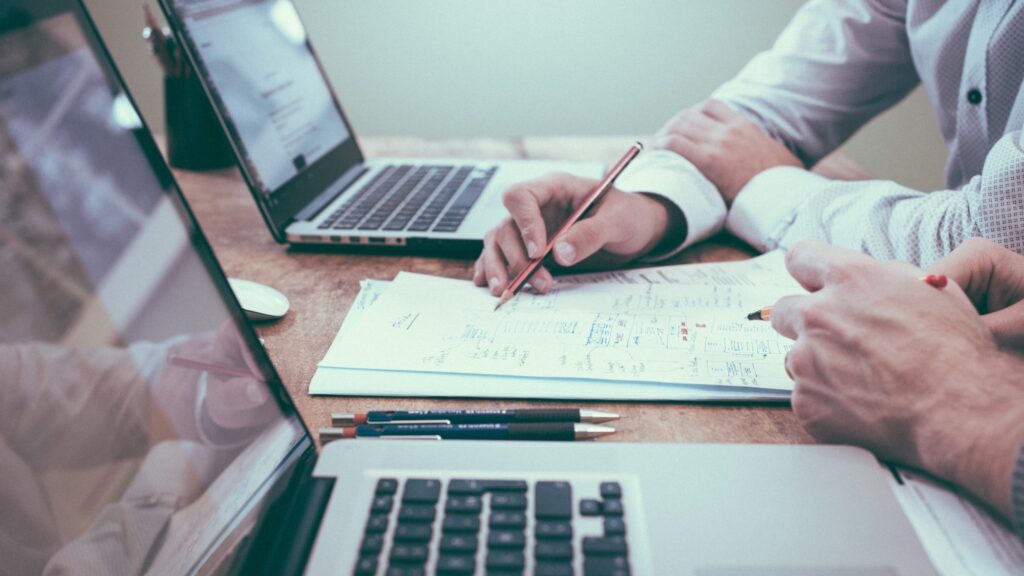 Form owners use Formsite in many different ways like collecting results for a period of time, then exporting and deleting the results. Another method uses an integration like Google Sheets to record a copy of every result, then periodically deleting them to make room for more. A third method keeps the results in Formsite and lets form visitors update results with Save & Return.
For form owners who have regular visitors and a need to keep their data current, Save & Return provides that exact functionality. Some examples where that is useful include:
Update Results
Save & Return lets form visitors save their progress, then log in and resume where they left off. Using Save & Return, form owners can allow account holders to update results to keep their information current.
Some form owners may not want to allow visitors to create their own accounts. For example, using one account for multiple people or for an item that multiple people can manage. Update these and other settings from the Form Settings -> Save & Return page.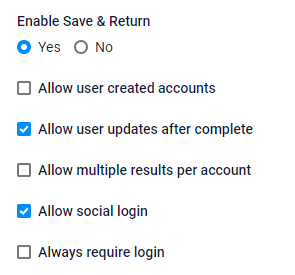 User created accounts allows or prevents people from creating Save & Return accounts. Enable this setting to let visitors create accounts, or disable to prevent new accounts. The form owner can add accounts manually using the Simple Add or Bulk Add functions lower on the settings page.
Updates after complete gives account holders the ability to submit the form, then log in and update results when needed. Disabling this option allows for saving progress, but prevents edits after submission.
Multiple results per account allows the form owner to limit the number of results to 1 per account. Disabling the option allows each account to submit only one result.
Allow social login gives account holders the ability to create accounts and log in using their Google or Microsoft accounts. For account holders with accounts on many forms, the social login feature simplifies remembering them.
Always require login lets form owners choose to require visitors to log in instead of making it optional. Enabling this setting always shows the login page before visitors access the form.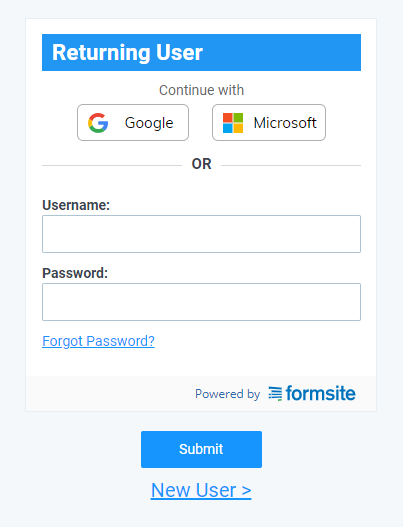 Save & Return Tips
If Always require login is not enabled, be sure to include a Save & Return item at the top of the form. The item contains the button to the login page for visitors who want the option to log in. For forms with Always require login enabled, the Save & Return item isn't needed on the form.
Every form has different accounts so social logins can make it easier on visitors to remember. Unfortunately social logins do not show on embedded forms for security reasons.