Use the Secure Form Badge to Show Visitors They're Protected
A previous release announced secure connections (https) for all Formsite forms, and now we have an optional 'Secured by FormSite' badge you can The secure form badge is a fast way for customers to see when their information is protected.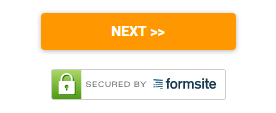 Secure Form Badge

To enable the secure form badge, go to Form -> Configure, click the Security tab, and set the Show "Secured" Badge setting to Yes.
The badge will appear on all external forms that are accessed using the secure 'https' URL and will not appear if the form is accessed through the non-secure 'http' connection.
For questions or comments about these or any other Formsite features, please contact our support specialists or comment below.