Zapier Connects Your Form With 300+ Apps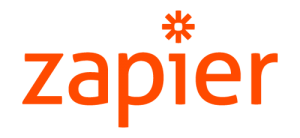 Formsite has added Zapier to its integration list, which allows you to connect your Formsite form with over 300 400 web applications. Using this integration, you can easily create your own web app to automate tasks and use your response data.
Example 1: Build an automated reservation form: Use the integration to connect your Formsite form with Google Calendar to automatically create a calendar event with the form visitor's details.
Example 2: Add a 'tweet this' checkbox to your form and create a Zap to send a post to Twitter when the form is submitted. Use a filter to watch for the checkbox and you've got a smart automated system.
How to set up Zapier
The integration couldn't be easier: Log in to your Formsite account, choose your form, and go to Form -> Integrations -> Zapier. The system will provide your authentication information that you enter into your account to complete the integration. Create your Zaps on Zapier.com and see your connected Zaps on your Formsite integration page.
To connect your account to Formsite, go to your Zapier account and go to the "Connected Accounts" page under the top right user menu. Select the "Connect new account" option and choose "Formsite", then enter your authentication information. Zapier will confirm if the information is correct.
Now you can make a new Zap using Formsite as the trigger and your desired app as the Action. For more information, visit our documentation page or contact Formsite support.