Better Customer Service with Online Forms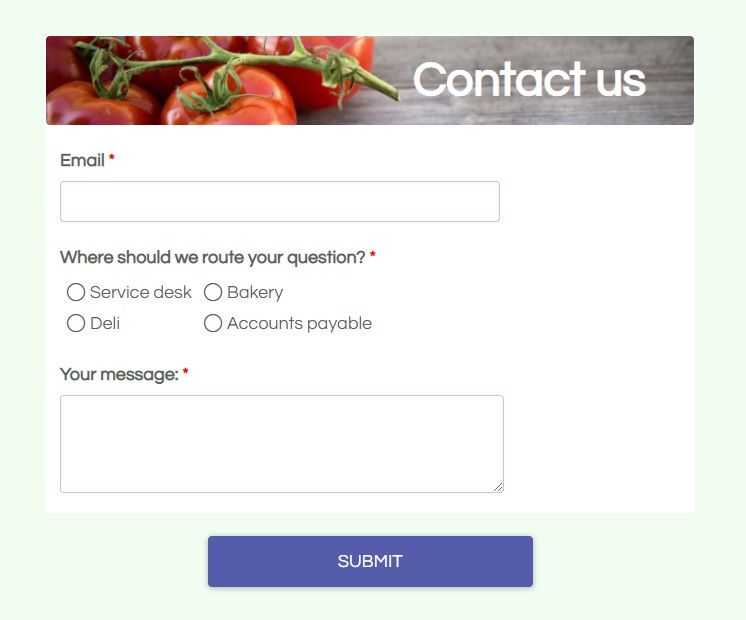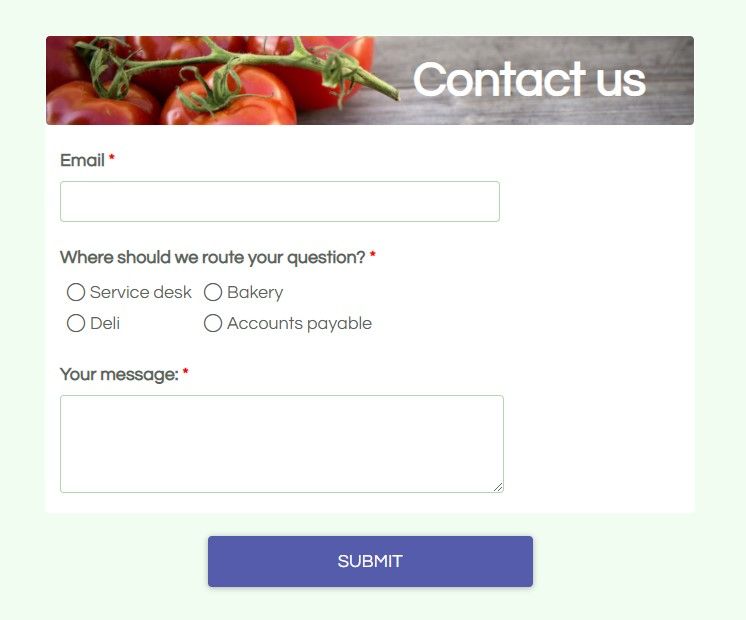 Use Formsite to stay in touch with customers and make communication part of your brand. The pandemic and economic downturn requires all businesses to adapt to stay alive. Brick and mortar businesses in particular need to find a way to communicate with customers when they can't meet face-to-face. Formsite has features to provide better customer service using online tools.
For storefronts that have seen less foot traffic to service providers with fewer referrals, we can help. The answer doesn't need tons of time and money developing a website or learning how to write code. The solution that customers want is consistent and reliable communication.
Anyone who has needed a service and used email or phone messages to ask for information can tell you that getting a call back is 90% of the task. Whether it's home services like contractors or outside services like printing, getting the first reply is always the hardest part.
Steps for Better Customer Service
Step 1: Set up the contact form
Contact forms can be as simple as an Email Address and Long Answer item, or they can contain more items to collect more information. Add questions asking if it's an emergency or to self-categorize the topic of the question. It can be as complex or simple as needed.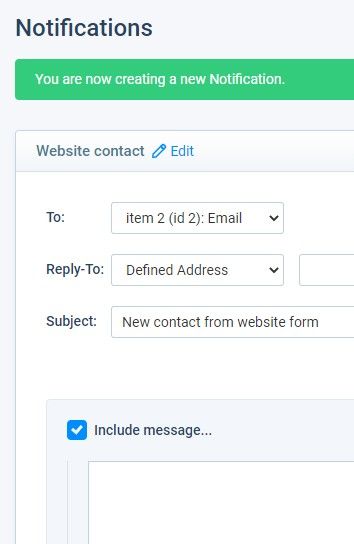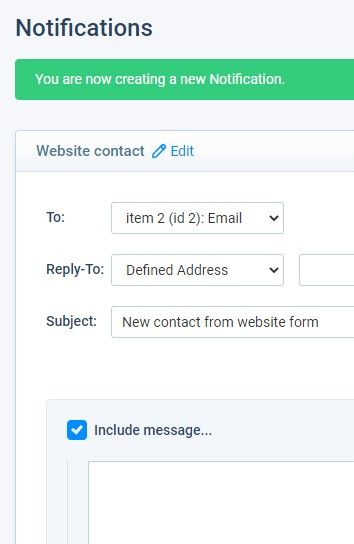 Step 2: Set up the Notifications
Get an instant Notification after each form submission and optionally send an auto-response. There's no rule that says you need to reply immediately, but you should set expectations. For example, use the auto-response to tell the customer when they can expect your reply, even if it's days later.
Notifications send emails to either defined addresses or those entered into the form. Use an email-to-SMS service to send text messages to mobile devices. See more about sending to popular providers' SMS systems.
Step 3: Be consistent
The critical part of better customer service is following through. Be sure to call or email when you say you will and communicate every step of the way. Eliminating surprises and uncertainty help customers feel in control, which will go far in creating a customer for life.