Calendly Integration for On-form Scheduling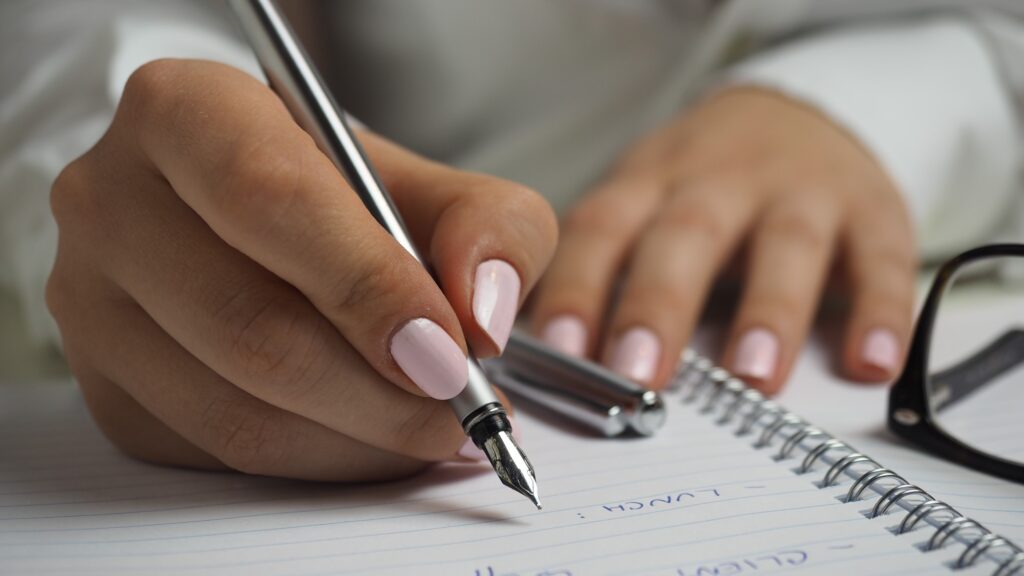 Scheduling forms pose a wide range of challenges for form owners, like how to show dates and times and preventing double-booking. A new feature for Formsite forms adds the ability to show Calendly events and collect appointments from form visitors. For forms that allow visitors to schedule appointments and meetings, Calendly provides easy tools for event managers.
Adding events to Formsite forms lets form owners link one or more events and use Rules to show the right ones based on answers to other questions. Other features available include:
Email auto-responses
Reminder emails and text messages
Calendar invitations
Post-event emails
Scheduling parameters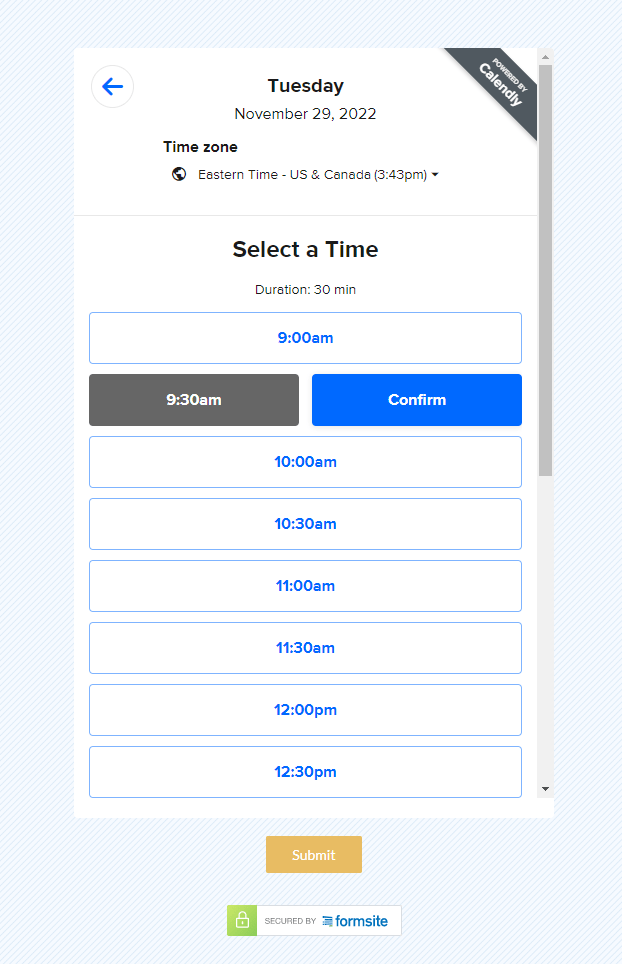 Create Calendly Events
For form owners looking to add an event, start by making a new account at their site. After creating the account, use their service to create your events and set up any other options.
Every event gets a unique link from Calendly and adding it to your Formsite form is easy:
In the Formsite form editor, from the Common Items section, drag and drop a Calendly item where it should appear
Paste the event link
Click Save
Event Options
The Calendly item gives form owners the ability to show or hide the event details, if needed. After saving the item, add Rules from the Rules page or by editing the item and clicking the Rules tab.
For organizations with multiple event categories, use the Rules to determine which category to show and visitors would only see the appropriate schedule. Get the full story about using Rules at our support site.
Confirmations, Reminders and Follow-ups
Use the event settings to set up emails from Calendly to attendees. Account owners can link their Google or Microsoft account for sending email, or use one of their integrations. For example, their Mailchimp integration allows for using Mailchimp emails and campaigns, too.
Send us a message if you use Calendly or if you have any questions or comments.