COVID-19 Example Questions for Screening Forms
With colder weather approaching, organizations need to develop processes for accommodating people indoors. Using online forms for health screening makes for easy collection and tracking for everyone. These COVID-19 example questions and tips meet the needs for most facilities.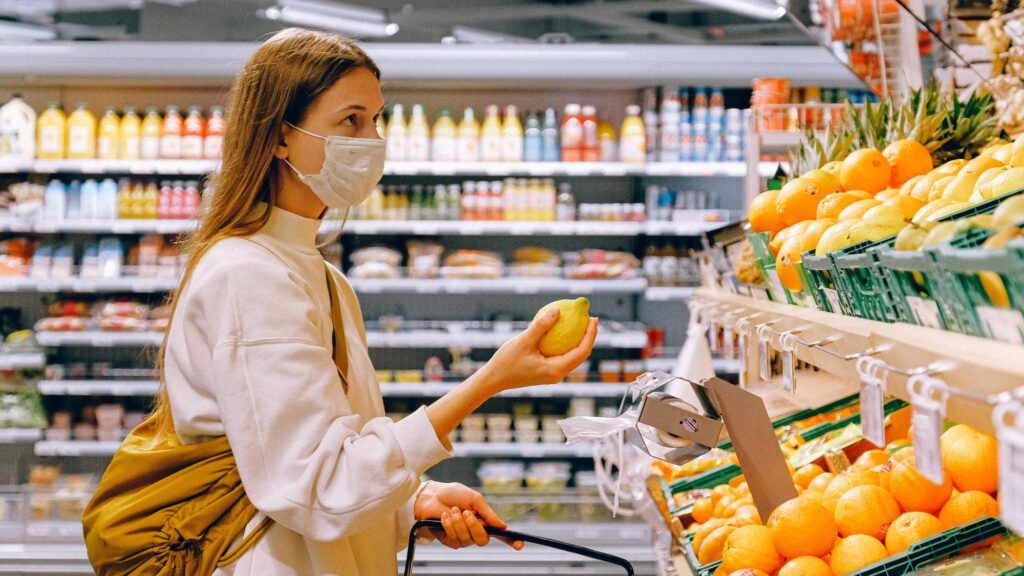 Summertime lets facilities open windows for air circulation and outdoor interactions are possible. As the weather forces people inside, organizations need to stay diligent with sanitizing and screening everyone.
Screening Requirements
For organizations in the U.S., the requirements for employers are at https://www.eeoc.gov/coronavirus. The easiest way to collect screening information from employees is through an online form. The employee completes the form before arriving at work every day.
Screening requirements for customers and members of the general public are the same and are asked at the time of entry.
COVID-19 Example Questions
Do you have any of the following symptoms?

Fever over 100.4 degrees Fahrenheit
New cough or shortness of breath
Muscle pains
Loss of taste or smell
Runny nose or congestion
Sore throat
Diarrhea
Fatigue
Headaches
Nausea
Vomiting

Do any members of your household have any of the above symptoms?
Have you traveled recently?
Have you been in contact with someone diagnosed with COVID-19 in the past two weeks?
Are you or a family member awaiting COVID-19 test results?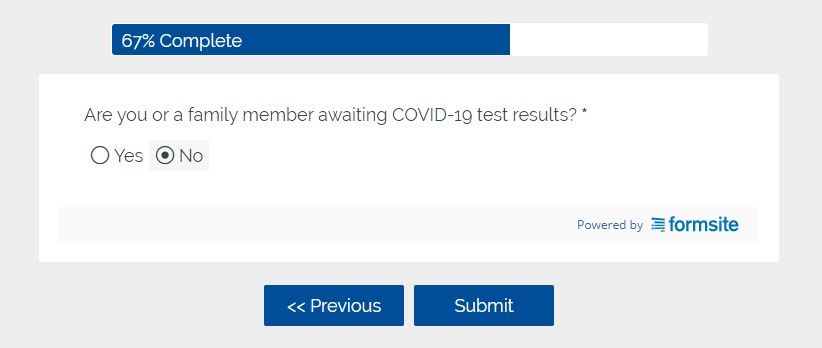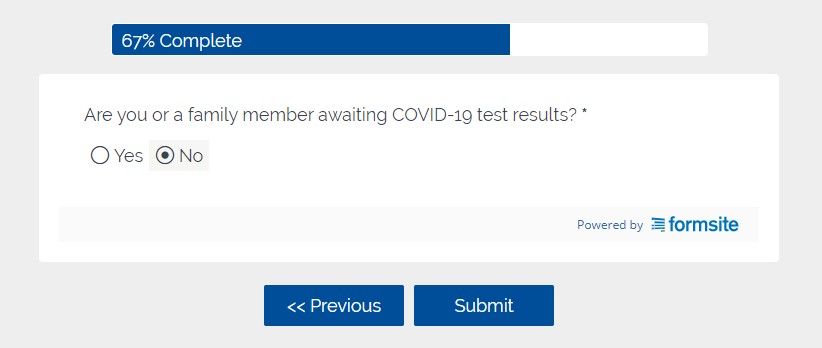 Screening Tips
Note that these screening questions are not a medical diagnosis of COVID-19. Employees and visitors are not advised whether to consult a health care provider or to seek COVID-19 testing. Results are solely to determine whether the employee or visitor can enter the facility.
Temperature checks are not necessary. If a facility chooses to perform temperature checks, be sure to only use non-contact thermometers.
Be sure to treat screening information as Personal Health Information (PHI) and protect as such. Screening results collected by Formsite contain the date and time, plus the ip address used to submit the screening result.