Education Form Templates for Class Signups & Surveys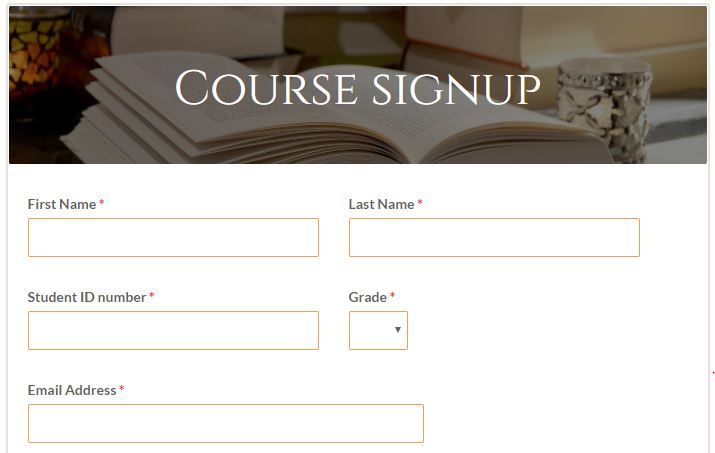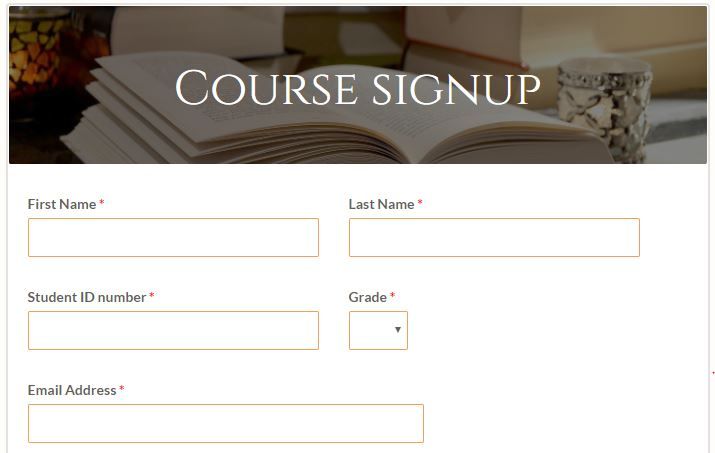 Great news! We've recently added more form and survey templates for educators to the template collection. These templates let account owners create new forms using existing questions and/or designs as a fast way to get started. The education form templates contain examples of forms designed with classes in mind, such as:
Education Form Templates
Organizations of all kinds use education forms to manage class signups and evaluations, among other things. The typical organization is from an educational industry like primary, elementary, or high schools, colleges, and other education channels.
Along with educational association, many corporate organizations need these same templates. For example, in-house training programs use the forms and surveys to manage registrations, too.
Features of Education Forms
Education forms and surveys contain a few attributes that make them unique. An example is the frequent need for controlling the total number of registrants. Many classes or courses have a limited number of seats available, so forms use Formsite's Inventory features to manage signups.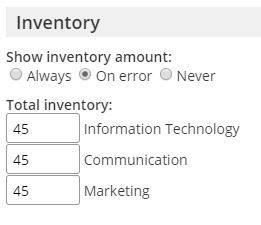 The Inventory feature lets form owners set a maximum number of answers possible for a specific form item. Once the Results Table contains the number of results with that choice as an answer, the form prevents collecting more. The Inventory feature helps to prevent going over the maximum number of registrants.
Another feature of education forms is the ability to collect a variable number of registrants through the same form. For example, a department manager may have a need for registering multiple people for the same class. Using Formsite's Rules, a form owner adds duplicate registration fields for each possible registrant. Then the form owner adds rules to the copied items to show when the 'add another' answer is given. See how it works in more detail in an earlier article about collecting a variable number of answers.
Alternatively, the Repeat Page Rule allows users to state the number of registrants and the form repeats the page that many times. Both methods combine with Inventory to accurately maintain the total number of registrations.
Using Education Form Templates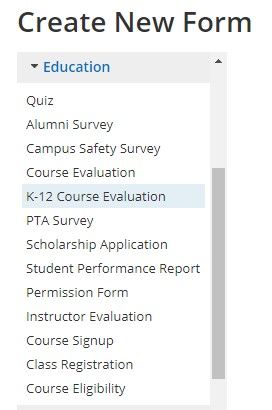 Find the template pages in the Templates area at formsite.com/templates, then click the button to Get This Form.
Another way is to log in to a Formsite account, click the Create New Form button, then review the Education Form templates. Choose the template to start with and click the button to create a copy in the account.
Using the form editor, add, delete, and edit the form items to customize the form. See the Getting Started video to see how the form editor works.
When the form is complete, find its link on the form's Share page or use the embed code to display on another site.
Resources