See How Formsite Uses Slack for Customer Support
Formsite's integrations connect our online forms with other services for powerful workflows. They're so useful, we use them for our own day-to-day business, too. An example is our Slack integration connected to our embedded contact forms. Formsite uses Slack to display instant alerts when we receive support requests to help us provide the best support possible.
The Slack integration lets form owners connect forms to a Slack account, then send a message after receiving each result. Like Notification emails, the Slack messages alert support staff instantly. One difference is that only the people connected to the Slack channel see the alert, which helps to keep messages organized.
What is Slack?
Slack is a team collaboration and messaging system used by a huge number of organizations to stay connected. It's an app that runs on desktop or mobile devices that lets members chat with others in the channel. Channels let members keep their messages separate and can collect text, images, or other files as attachments.
Form owners can use Slack to stay notified of form activity instead of relying on Notification emails. Slack messages notify an entire channel or individual person after each form submission with a custom message and/or the form result.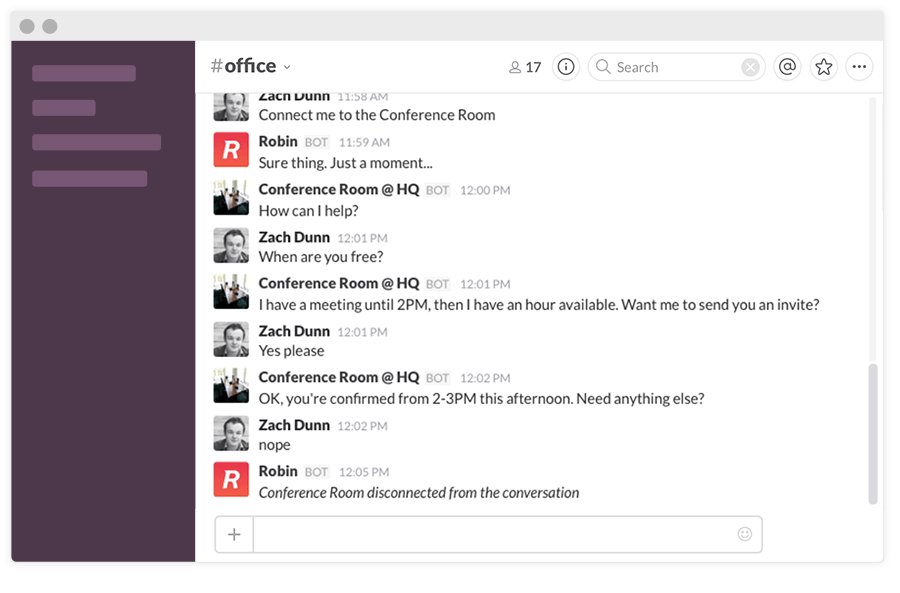 How Formsite Uses Slack
Formsite's contact and technical support forms connect to our Slack integration to send messages after each result. Depending on the specific form, the topic determines who and/or where to send the message. For example, when the Contact Us form receives results with the 'billing' category, a copy goes to the billing department.
We have many internal forms and some post messages to group channels while others send direct messages to individuals. The Slack integration lets form owners choose what messages and result data to send. These settings let form owners optimize the messages for the most efficient operations.
Slack Settings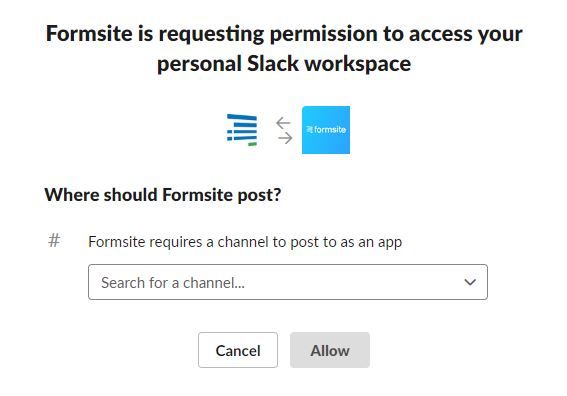 Setting up the integration requires that the form owner connect the form to a working Slack account. Every form has its own separate integration settings to send different messages to different people:
Go to Form Settings -> Integrations and click the Slack icon
Click the 'get authorization' button and log in to the Slack account
Choose the channel or user where to send the messages
Click Save on the integration settings page
The integration contains settings for customizing the message and results data. The message box contains the actual message sent and can use Formsite pipe codes and Slack markdown for text formatting. The pipe codes can send the result number or any other values from the form, including any Hidden Field values that may be present.
The result data can either send as a link or the actual result text. The Results Filters let the form owner set specific conditions for limiting which results to send. Results Views allow for sending values for only the specified items, and Results Labels send custom labels.