Healthcare Templates for Collecting Personal Health Information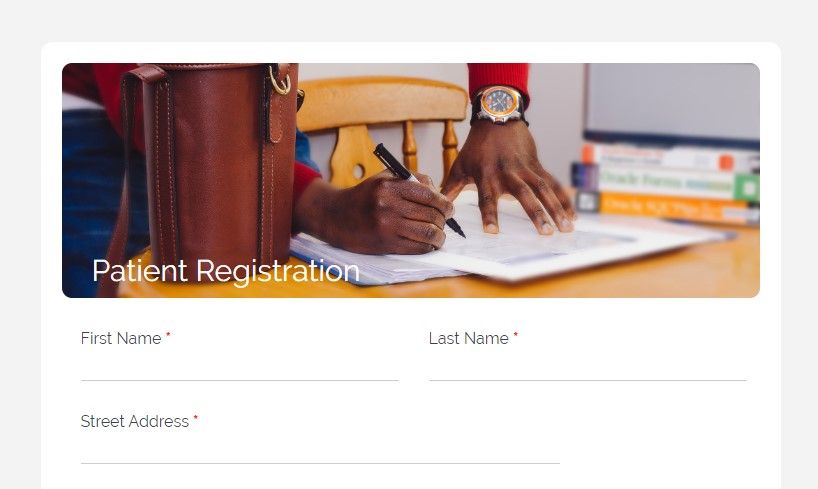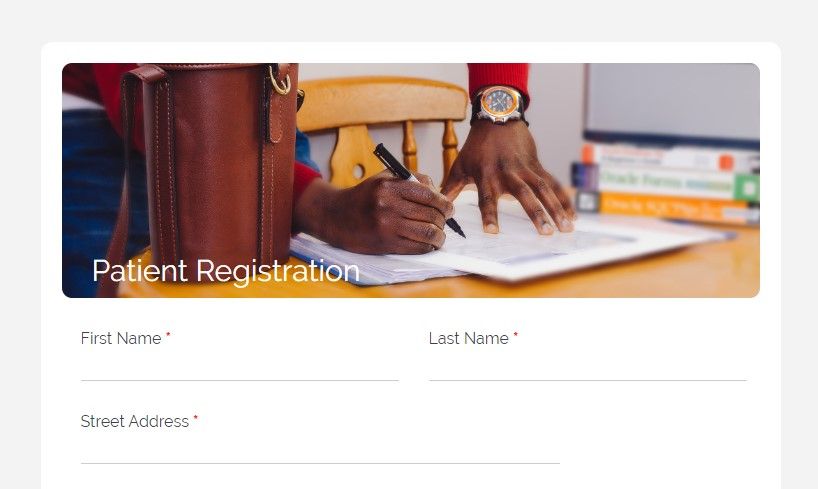 With the current state of personal separation, collecting health information is especially tricky. The potential for encountering the COVID-19 virus and other bugs is higher around hospitals and clinics, after all. The opportunities for automation and smart forms can help make registration and health history forms easy. See Formsite's Healthcare templates for easier ways to collect personal health information (PHI).
Some example healthcare templates include:
Patient registration forms
Health history forms
Physician referral forms
Prescription forms
Many health and medicine organizations use healthcare forms, including hospitals and clinics. Dental, fitness, chiropractors, wellness coaches, and even veterinarians use versions of healthcare forms.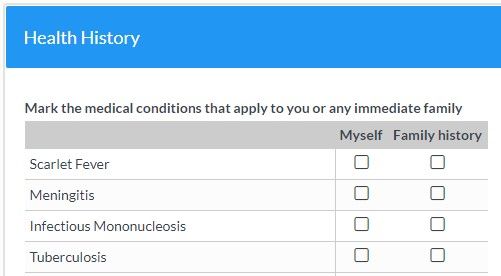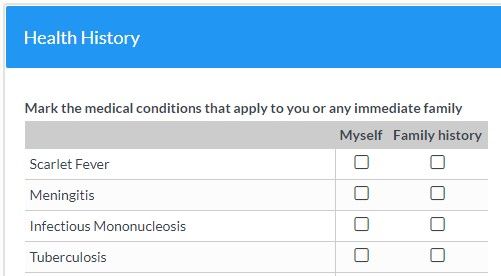 Features of Healthcare Forms
Healthcare and medical forms have many opportunities for enhancement. For example, the patient's contact information frequently needs repeating on every form. Using Pipe codes to copy values from previous answers eliminates the duplication and potential errors. The Pre-populate link can auto-fill later forms, too.
Another example is follow-up questions. Many times there are questions dependent on answers to previous questions, and Rules will hide the unnecessary ones. Setting a rule to show the item will only display that item when the conditions are met. Hiding follow-up questions until they're needed helps to keep forms shorter and easy to complete.
Using existing documents like PDF files or Word docx templates is easy, too. Upload the blank version of the document and connect the form items, then automate the document's generation. Each result can send the document to one or more email addresses and send a copy to a third-party file storage service.
Protecting Information with HIPAA
Some organizations may have a need for protecting patient information with HIPAA compliance. Formsite has a HIPAA-protected service available for Enterprise service levels at no extra charge. The Business Associate Agreement (BAA) covers the HIPAA requirements for both Formsite and the customer. The HIPAA service details and the BAA are at https://formsite.com/hipaa-compliant-form-builder/.
Using Healthcare Templates
Find the template pages in the Templates area at formsite.com/templates. Browse the templates there then click the button to Get This Form.
Another way is to log in to a Formsite account, click the Create New Form button, then review the Healthcare templates. Choose the template to start with and click the button to create a copy in the account.
Using the form editor, add, delete, and edit the form items to customize the form. See the Getting Started video to see how the form editor works.
When the form is complete, find its link on the form's Share page or use the embed code to display on another site.
Resources