Item Blocks: When and How to Use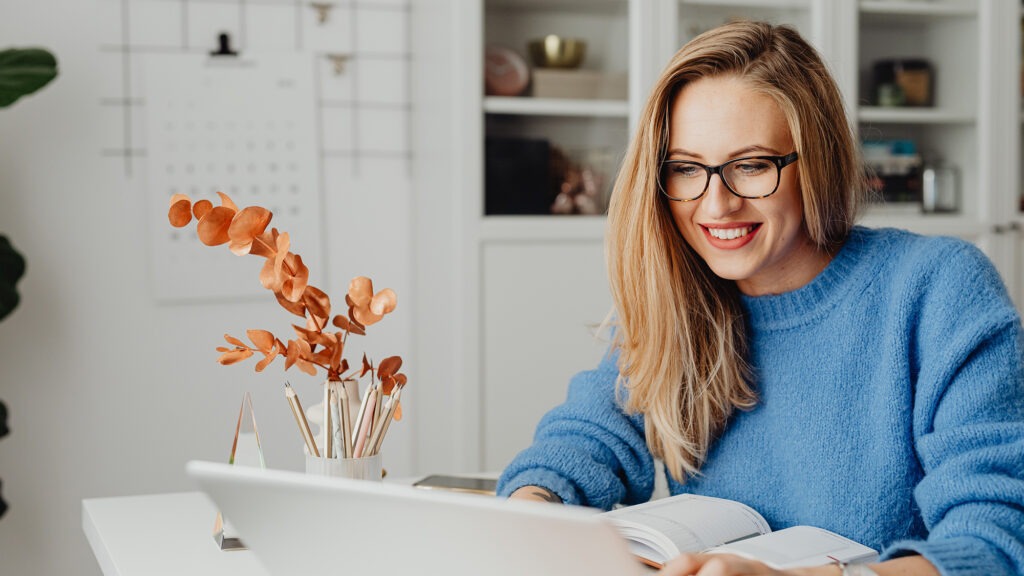 Formsite's online form builder gives form owners useful ways to collect data from visitors. Everything from individual fields to groups of items let form owners quickly build their forms. Some items show copies of the same field like the Quantity List and Short Answer List items, while others combine item types. These combination items show in the Item Blocks area of the form builder and allow for fast form building.
What are Item Blocks?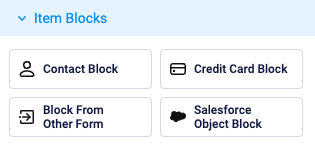 Blocks, or groups of items, contain preselected input fields to make building forms easier. Two of the Item Blocks use items from the source chosen by the form owner, while the others have preset fields.
The Contact Block provides commonly used fields for US or international addresses. Adding a Contact Block shows the options for location and label positions, and adding the item adds each field separately. After it's added, the form owner can edit the items as needed or remove them entirely. For example, the item adds First Name and Last Name fields, and the form owner can delete one and rename the other to collect the Full Name if desired.
The Credit Card Block contains the Credit Card item with Short Answer items to collect the expiration date and cardholder name. Customers who use this block do not use one of our payment integrations, which contains the credit card fields as part of the transaction.
Dynamic Item Blocks
The Block From Other Form item gives form owners a fast way to copy items from other forms, including our templates. The fundamental use is when one form has a group of items to copy to another form. Another is when items contain special text and/or code that would be easiest to copy from one form to another.
For example, consider if one form contains an Image item with the organization's logo followed by Description Text items with instructions or agreement terms. Adding the Block From Other Form item asks for the source form and the items to copy, then the system copies them to the current form.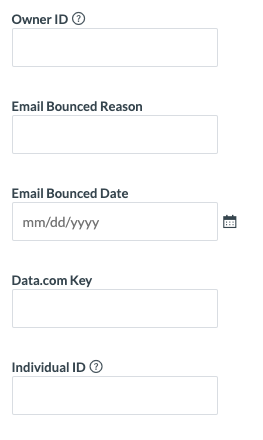 The Salesforce Object Block is like the Block From Other Form, but the items come from the Salesforce object. Objects include Contacts, Leads, Opportunities, and custom objects, too. The objects in Salesforce have field types and requirement settings, and adding the Object Block adds each field to the form. Using the Salesforce Object Block also automatically completes the mapping on the integration's settings page.
Form owners use this item by dragging it into the form, then choosing the object type, then removing the unused fields. Some items have special requirements for format or value, and many items can be changed to Hidden Field items or set to Read-only for efficiency.
Feel free to contact us with any questions about item blocks or suggestions for future features.