Nonprofit Form Templates & Examples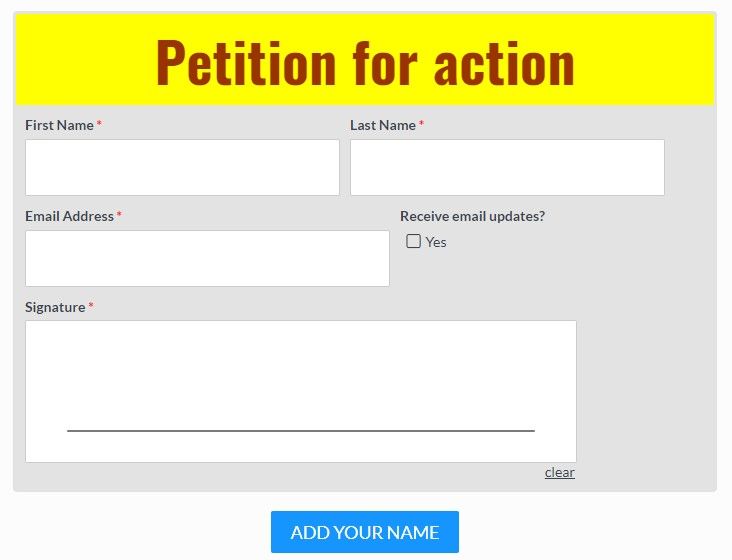 Formsite online form templates help form owners build new nonprofit forms fast. Our templates area lets form builders search for templates by type or industry and start with an exact copy. Nonprofit (or non-profit) organizations frequently use forms like:
Types of Forms Used by Nonprofits
Organizations with nonprofit status use form items that share attributes with other forms types. A few types like nonprofit forms include order forms, registration forms, and HR forms. For example, collecting pledges and online donations uses order form items to calculate prices.
Registration forms and order forms use Inventory settings to limit the total number of results received. The settings prevent over-selling or over-booking by limiting the choices in the Results Table.
Human Resources forms use Notifications to send results using conditional logic and other rules. This logic validates answers to make sure the right people get the right information.


Using Nonprofit Form Templates
An easy way to build an online nonprofit form begins at https://formsite.com/templates/non-profit/. Form owners can browse the templates and click the Get This Form button to copy the template to their account.
Another way to find nonprofit form templates:
Log in to a Formsite account, click the Create New Form button, then look through the list of templates.
Choose a template with items or styles like the ones needed, then click the button to start with that template.
Use the form editor to edit the template items and add or delete items as needed.
New Formsite customers or those needing a refresher, the Getting Started video shows how the form editor works.
Find the form's link on the Share page and paste into an email or post on a website or social media site for visitors to complete.
Resources