Set Open & Close Dates or Custom Results Limits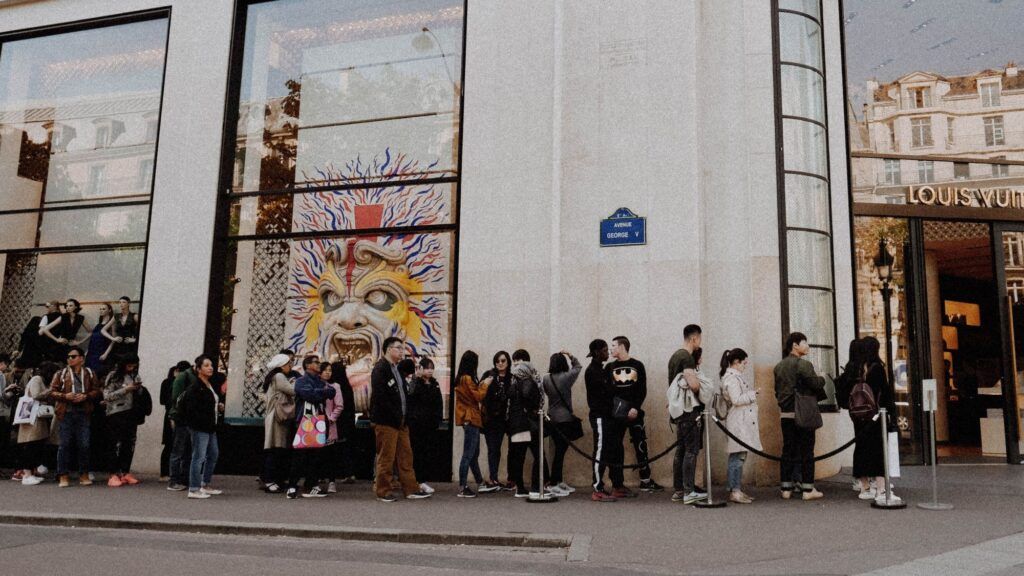 As the year comes to a close, this is a perfect time for housekeeping for your online forms and surveys. Many form owners use this time to export results and keep the results for this year in a special place. Some form owners decide to make a copy of the form to update settings and choices, too. If you need to open and close your forms, see how it works and other tips for annual maintenance.
Custom Open & Close Dates & Times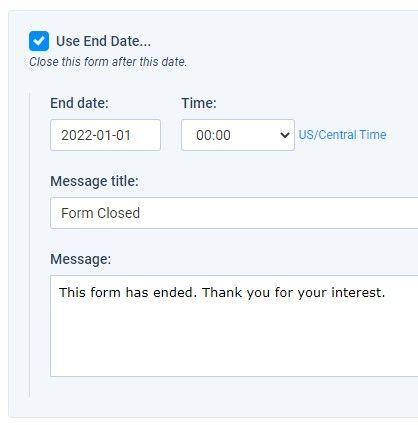 Formsite forms and surveys contain settings for opening and closing at a specific time. Go to the Form Settings -> Open/Close page to see the options available. Enable the Start date and time to open the form at a day and time in the future. Enable the Close date to close the form at a day in the future.
For example, if the form sells tickets to an event that are not currently available but will be in the future, set the start date to that day and time. There is a content area where you can include a message with instructions or a link to another page. That content area appears at the form link when accessed before the Start time.
Alternatively, using the End time makes the form available now and displays the content after the End time. This setting works great for quizzes or other forms that require access before a specific date and time.
The content editor lets form owners add instructions, links, images, etc. to appear when accessing the link outside of the open times. If a visitor reaches the form during the open period, their session continues until they submit or leave the form even if the close time passes.
Temporary Close
Another use for the End date is to 'close' your form if you need to prevent access during a maintenance period or when making changes to your form. You can set the End date to be any time in the past and display your custom message.
Custom Results Limit
The Open & Close page also has a Results Limit setting that allows you to set the maximum number of results to receive before closing the form. This is useful for promotions or events with a fixed capacity or the expected interest exceeds the room available. As with the date-based settings, you can include a custom message to display when reaching the capacity.