Results Search for Limited Sub-users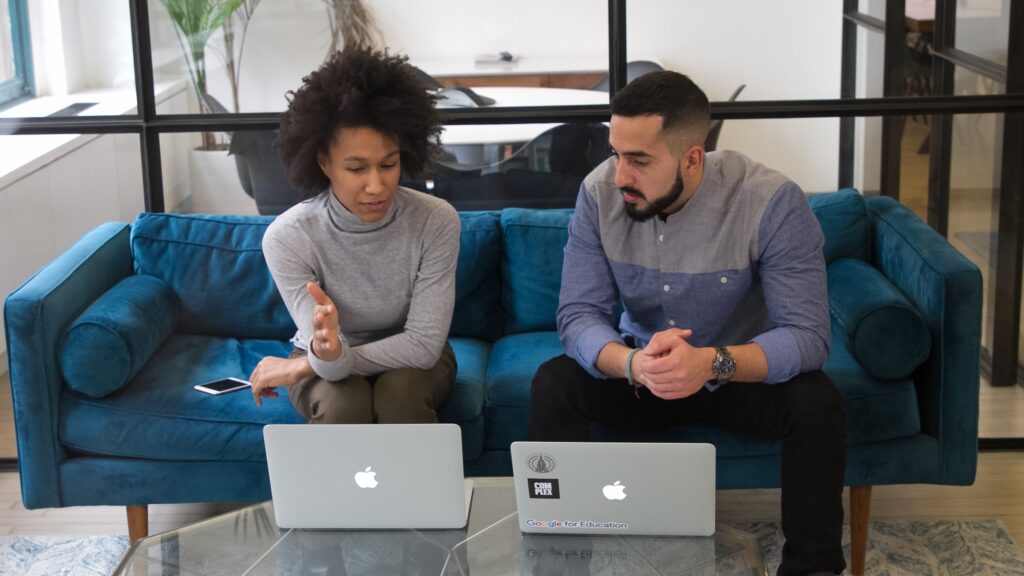 As part of our Sub-users enhancement, the Results Search now accommodates Limited Sub-users. Sub-user permissions are set to either Admin or Limited, and Limited Sub-users have specific forms they can access. This new enhancement gives all Sub-users the ability to access the Results Search page.
What is Results Search?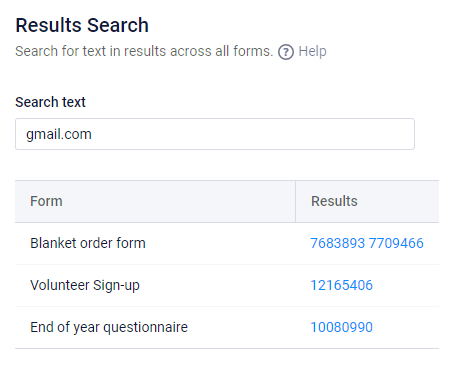 Found under the User menu, the Results Search page provides a way to search for text across all results in the entire account. The search term collects the text to search for and all form input items with text get searched.
Short answer, Long answer, Email addresses, and "other" fields in multiple choice items collect text in the results. The Results Search searches for that text in each available place and returns with a link leading to that result. Also available are the results' Reference numbers, so searching for the result number returns the link to that result.
Since Limited Sub-users have access controls to only allow specific forms, they used to have no access to search. The search function now cross-references each Limited Sub-user and only searches the allowed forms.
Limited Sub-users
Sub-users with limited permissions to forms have either read/write, read-only, or no access. All forms with either read/write or read-only permissions appear in the search reply. Forms with no access get skipped when searching to protect their results from unauthorized access.
Other tips
Keep in mind that Sub-users have access to the form editor and form settings, too. If the need is to provide access to results only, using a Results Report is a better option. Results Reports can use Results Filters, which show only those results that meet conditions. Results Reports have the option for a password to help protect the data, also.
Note that Results Search may display an option to receive the search response as an email. This occurs when the total amount of data exceeds the threshold for the search volume and the risk for time-out exists. Limited Sub-users also see the email field if the account has passed that threshold.