How To Create Online Activism Forms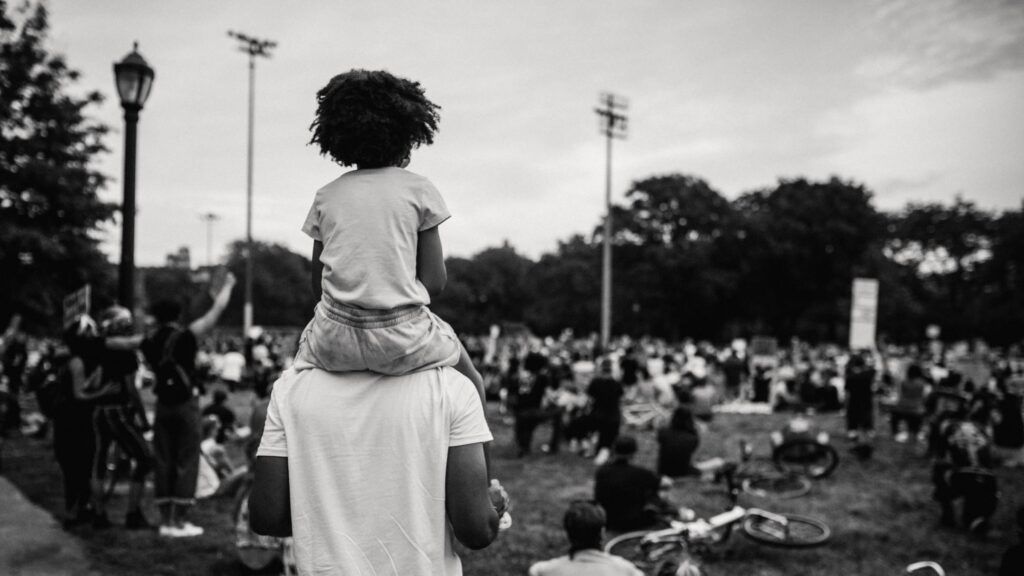 Activism forms collect vital information to promote, amplify, and advance your cause. Formsite's activism forms collect basic contact information, plus all the details you need to determine membership level, skill sets, capacity, donation level, and more. Whether you're a local Black Lives Matter group, an environmental and social change organization, or a grassroots social justice group, Formsite's activism forms make it easy to sign up others to engage in rallies, online activism, and other initiatives. Building an activism form with Formsite is easy and takes only a few minutes.
Best Practices for Creating Online Forms
Online forms have general rules that we recommend form owners follow, regardless of what type of form or survey is being created. Our tips provide an easier experience for form users and also maximize completion rates. Best practices include:
Only ask for the answers and information you need.
Collecting information that isn't related to the form will put form users on edge and cause them to question the form's legitimacy. Only ask for information that someone using your form would actually need to provide.
Use the correct input item.
Some questions need a specific form item. For example, to collect email addresses you'll need to use the Email Address item. If you want visitors to choose from a list of answers, use Radio Buttons and Dropdown items. Checkbox items allow form users to select more than one answer from the list of choices. Use Short Answer and Long Answer items for answers that the visitor types.
Keep form pages small.
Use Page Break items to add pages to your activism form and display a few items (or even one) on each page. The fewer items form visitors see, the more they can concentrate on the answer. This approach encourages higher completion rates.
Use placeholder text where appropriate.
If an item's answer needs specific formatting, add placeholder text so users can see the correct format. You can also add instructions to the item's label or choose the "Use extra pop-up instructions…" setting.
Create a Success Page instead of sending a confirmation email.
Email has become very personal, so messages with a generic "We've received your email" message are often marked as spam. We recommend using a Success Page instead of a confirmation email.
Best Practices for Creating Activism Forms
Besides the general rules for all online forms, activism forms have their own best practices to help streamline registration, improve conversions, raise awareness and money, and more. Best practices for creating activism forms include:
Don't waste form users' time.
People are busy, and both online and offline activism take a lot of time and effort. When it comes to creating activism forms, we recommend to get to the point and only ask for the information you actually need. Some essential data to include are name, email address, and phone number. You may also want to know if they have experience with other movements, e.g. Occupy Wall Street, Arab Spring, #Metoo, Move On, LGBTQ safety and equality, etc.
Optimize your activism form's item labels.
A form item's label is the question that describes what the item is for. It lets form users know the purpose of each form field. Optimize field labels by keeping them concise and to the point. For example, consider if you need "First name" and "Last name" if you can instead use "Name".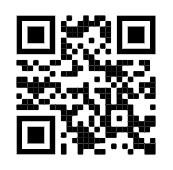 Make your form mobile-friendly.
Many times activism and advocacy take place across social platforms more than in the offline real world. Since many people (especially young people) access social media via smartphones, having a mobile-friendly activism form is essential. All Formsite forms are automatically responsive, but doing more to assist mobile users will increase conversion rates. Here's how to increase your form's mobile friendliness:

Reduce scrolling by splitting long forms into shorter pages using Page Break items.
Avoid complex item types like Matrix or Multi-scale items. These item types can be difficult to interact with on mobile devices.
Avoid using large images, because they can take too long to load.
Always use your form's QR code when you share it on your social networks and email.
Allow for registering more than one person on one activism form.
You can use one of our built-in methods to collect registrations for multiple people. These methods include the repeating page rule and restarting the form, among others.
Use hashtags on your form, and be consistent.
It's never too early to get a jump on your social media activism. If you have hashtags that are trending, or if you have hashtags you want to get trending, be sure to include them on your form.
State your organization's privacy policy.
If you haven't already established rules for using registrants' personal information, we recommend setting that up. Add a Description Text item with text like: "We take your privacy seriously. We promise to never sell or give away your email address or other personal information."
Provide an opt-in method for further communication.
Providing an opt-in method allows activism form respondents to agree to receive further communication from you. Especially if your form is an online petition or related to a single effort, you shouldn't presume participants want further communication beyond that single event. Add a Checkbox item with the choice "Agree to receive emails", then add conditional logic to the Notifications to send only under that condition.
Optimize your form's Success Page.
The Success Page is what a form respondent sees after submitting the activism form, and it can do more than say "Thank you." For activism forms, consider confirming the information provided or the day and time of any event taking place. Depending on what your goals are, your Success Page can redirect to a landing page on another site to further engagement. You can also create different Success Pages with different messages or redirects. Whatever you choose, make sure your Success Page is not longer than necessary, that it's to the point, and that it includes a clear CTA.
Include a great call to action (CTA).
Your activism form's call to action will help encourage form completion. What makes a good CTA? For starters, be sure you're only asking form users to do ONE thing. Use a button with a color that complements your form's overall look, and include a phrase that lets the user know exactly what you want them to do. "Join Now," "Sign Up," "Fight Back" — the right words are what your organization or movement is trying to do.
Benefits of Formsite Forms
Steps to Create a Form Without Coding
1. Sign up for a free Formsite Account
If you don't already have a Formsite account, go to Formsite, and click the Free Trial or the Sign Up Free button. This will start you in the free 14-day trial of our Pro 1 service, which will allow you to create forms, access integrations, and more.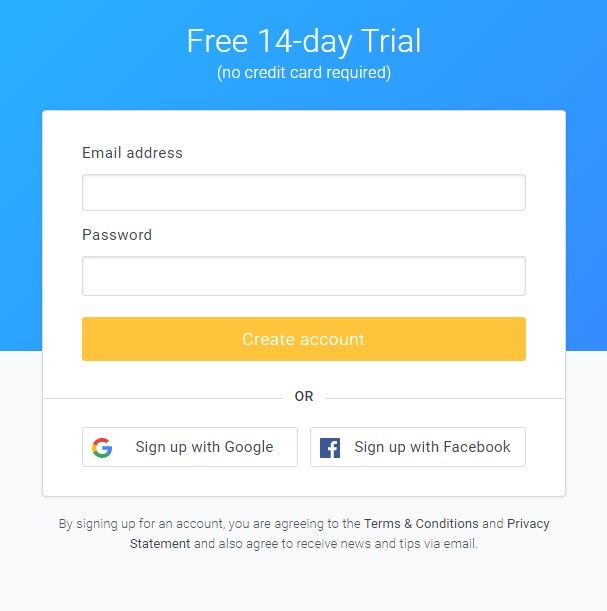 2. Create your Activism Form
Click the Create New Form button at the top of the page and choose an activism form template or start with a Blank Form. Our template area has hundreds of online form templates organized by industry and type. Browse them for examples of questions or styles that suit your organization's needs. Choose either an existing template to customize, or get started with a blank form and add the items you want to include with our Form Builder. Once you've made your selection, click the Create New Form button at the bottom of the page, name your form, then click the "Create" button.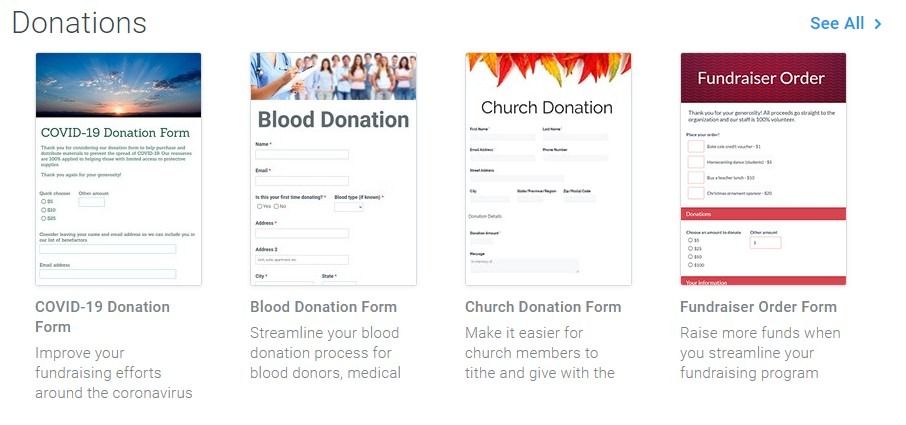 3. Build your form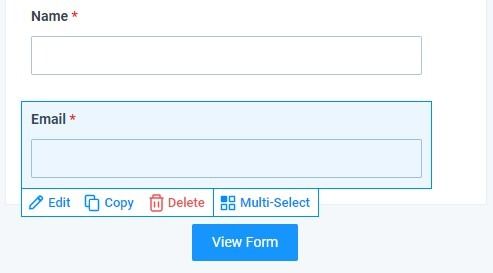 Whether you're working with one of our form templates or starting from scratch, use the Form Editor to add, remove, and edit form items. You can also add any customization or CSS alterations, as well as rules that are specific to your evaluation form.
In the form editor, moving the mouse cursor over items in the form displays the edit menu for that item. Along the bottom of the blue box, you'll see the links to "Edit", "Copy", "Delete", and "Multi-Select". These links allow you to edit the form item, copy it, delete it, or select with other items as a group. Choosing a group displays links (e.g. edit, copy, or delete) to affect the whole group. To move an item, hover over the form field with your mouse, then click and drag the form field to where you would like it to go.
Once you have your activism form items added, click the Style tab to customize your form's appearance. The three sections of the Style tab — Themes, Customize, and Advanced — make it easy to change fonts, colors, and images.
4. Customize your activism form
From here, you can really begin to customize your activism form so that it functions exactly as you need it to. Set multiple page form rules. Set pricing, and collect payments. You can even set inventory limits so you don't oversell a fundraising event. We offer a variety of other form feature add-ons, too. Be sure to familiarize yourself with Item Rules and Page Rules. These rules will ensure your form's functionality is as robust as possible.
5. Test your form
To test your form, click the blue "View Form" button at the bottom of the form where the Submit button lives. Complete the form questions like a visitor would, and make adjustments if you notice something isn't quite right.
Find your submissions by clicking the Results Table link in the blue bar near the top of the page. In the Results Table, each result shows as a new row and you can click the view link to see each result's answers.
Do the results include all the information you need? Did the form rules you created trigger as you thought they would? Fill out the form as many times as you need with different answers to make sure every aspect works as you need it to.
If you want to receive emails after receiving each result, set up Notification emails. You can also use Integrations to send the evaluation form data to other services for continued processing.
6. Share your form
Now that your activism form is ready to go, share your form by posting or emailing the link from the Share page. You can also embed your activism form on your website using the code provided on the Share -> Embed Code page. Copy and paste the embed code into your website's HTML to display your form on your site. WordPress users can use our plugin to embed using a shortcode, too.
If at any time you need help, contact our support staff through the Support link at the top of the page.
Building activism forms with Formsite is easy. Get started today!
Popular Activism Form Templates