Include Images in Results PDF Documents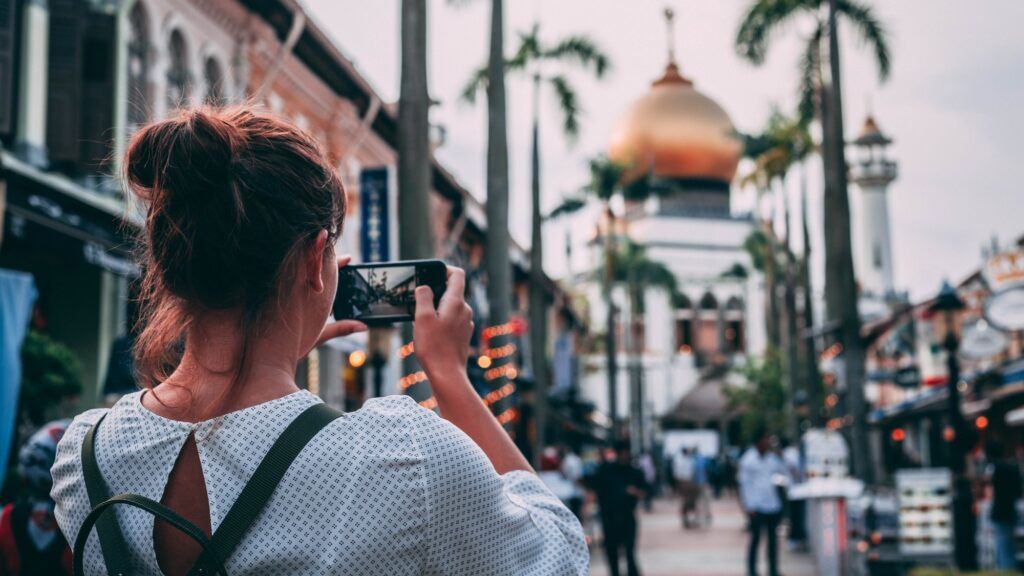 A popular feature for Formsite form owners is the Results Docs, which creates a document from individual results. The Results Docs feature evolved over time to support PDF and Word document templates and merged data from each result. A limitation of PDF and Word templates is the inability to include uploaded images. The Custom PDF Results Doc format solves that problem with the ability to include images in Results PDF files.
Why Include Images in Results PDF?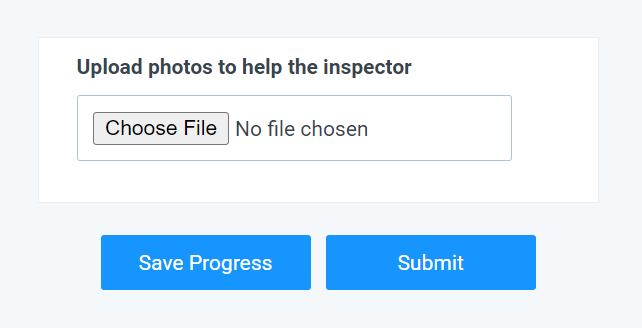 Scenario 1: Your company wants to receive a separate PDF document from every form result. The form asks visitors to upload pictures and the normal results PDF only includes links to the images.
Scenario 2: Your form contains questions with a variety of answers that contain different images. Examples of a variety of answers include instructions or contact organizations.
Scenario 3: The order form shows images for products that you want to show on the PDF receipt.
The Problem with Templates
PDF and Word documents allow for virtually infinite customization of content and layout. The problem occurs when using with a content source like an online form instead of the document editing program. While it's easy to insert an image using Acrobat (for PDFs) and Word (for Word docx files), it's not easy after creating the document.
The problem appears because the template is a complete document with spaces for inserting text. Adding images needs to move the text on the page, which isn't possible.
Word documents have the same limitation, though the template has more formatting options than PDF files. Word can adjust the text to appear more clearly, but cannot insert images.
How to Include Images in Results PDF
The solution: Custom PDF Results Docs. Since PDF documents cannot be 'redrawn' once created, Formsite's solution lets form owners add uploaded images before creating the documents.
The Custom PDF format enables a text editor that accepts HTML and CSS formatting. Forms with File Upload items let visitors upload images and the Custom PDF text editor allows for including them in the generated Results Doc file.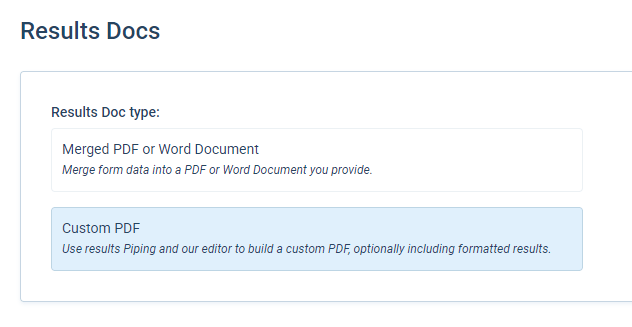 Step 1: Build the form
Use the form editor to create the form and include any items or formatting as you want.
Step 2: Make the Results Doc
Use the Custom PDF format and the text editor to add content like text, logo image, and any other formatting. Advanced users add HTML and CSS using the text editor's Source Code entry.
Step 3: Include the images
Use the Formsite support page to see the correct way to include files uploaded to the result.
Step 4: Test
Submit some tests to see how it works and if there are opportunities for improvement.
As always, if you have any questions or experience problems with this or any other feature, please contact our support team for help.