Job Posting Templates and More Online Form Examples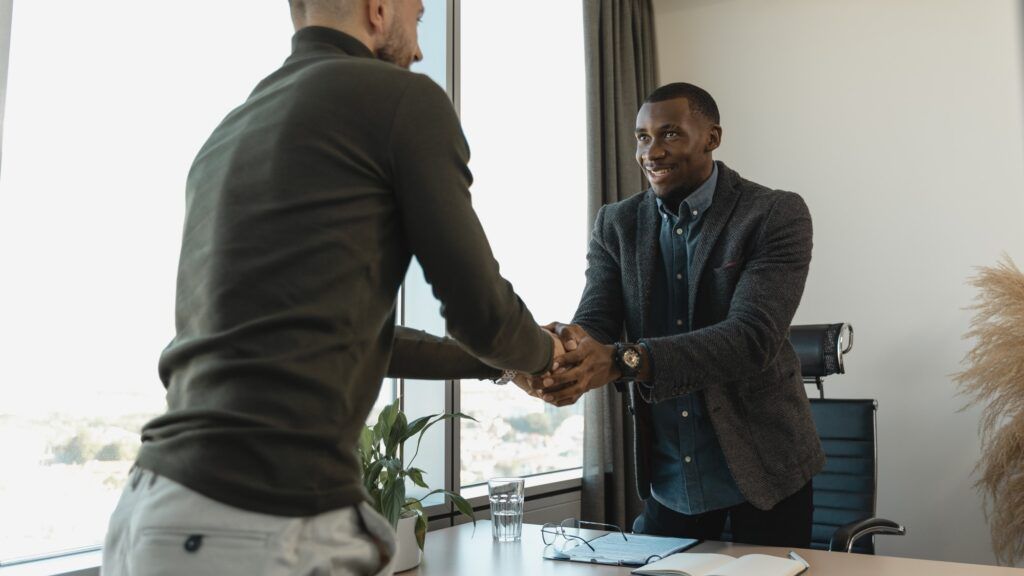 Formsite's online form templates area keeps growing with new templates of all kinds. Recent additions include job posting templates, appointment form templates, NDA template, and more. The job posting templates and other HR forms include:
Job Posting Templates
Forms used for collecting applications share some common elements that set them apart from other forms. For example, job applications collect a chronological history of education and employment, along with contact information. They also may allow for uploading any supporting files, like resumes, references, or example files.
Features of Employment Forms
Job posting templates usually ask for the applicant's education and work history. Forms asking for a list of entries often contain ways to add a variable number of entries. Formsite has a few ways for duplicating questions depending on the amount of information needed for each repetition.
For collecting one or more answers containing a few input fields, the most user-friendly way adds an 'add another' choice. Here's how:
Add the items for a single response and include a Checkbox containing a choice 'add another'
Hover over the first item in the group and click the Multi-Select link to begin the selection
Hover over the last item in the group (the Checkbox) and click the End Selection link, then click Copy
Repeat until there are enough copies needed
Go to the Rules page and set rules on each item to show when the previous Checkbox contains the answer
Pro tip: Set the Checkbox item's question to its repetition number to make setting rules easy, then set the Question position setting to Hidden.

For collecting one or more answers containing many input fields, the most convenient way uses the Repeating Page Rule:
Create a form with at least 3 pages: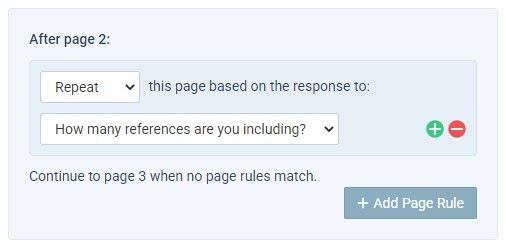 Page 1 contains a Dropdown item asking how many times to repeat the next page
Page 2 contains the items for a single response
Page 3 and the rest of the form shows after the repeating is complete
Then go to the Rules page and create a page rule after page 2 that says to repeat the number of times given in the Dropdown on page 1.
Build a Job Posting Form
Go to Formsite's templates pages and browse the templates, then click the button to Get This Form.
Another way is to log in to your Formsite account and click the Create New Form button, then review the Human Resources templates.
Choose the template to start with and click the button to create a copy in the account.
Using the form editor, add, delete, and edit the form items to customize the form. See the Getting Started video to see how the form editor works.
When the form is complete, find its link on the form's Share page or use the embed code to display on another site.