Results Report Documents for Printing or Saving as PDF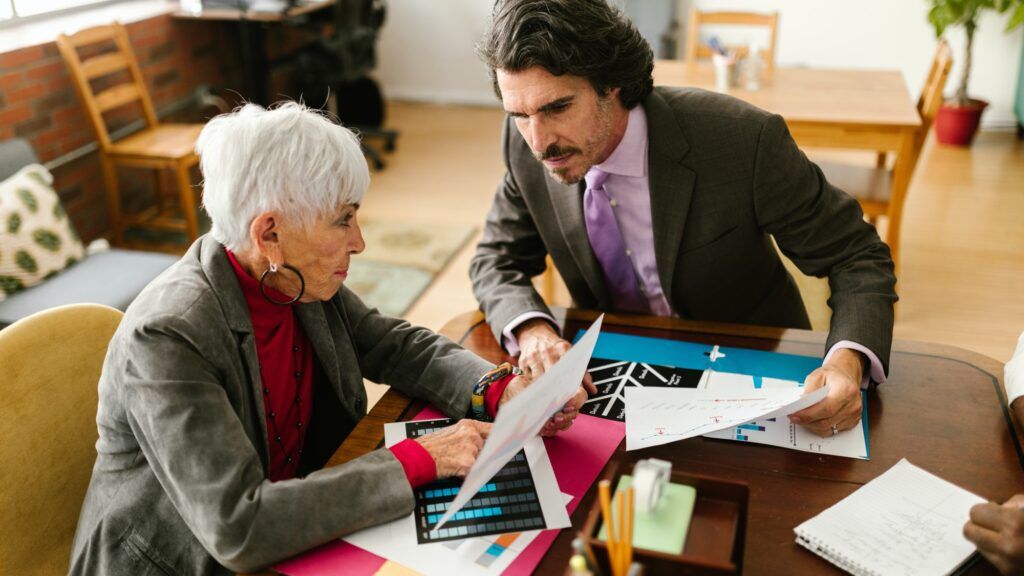 Generating reports showing the answers to online forms is a popular request. Many organizations have a need for sharing data with others in a portable format. Our normal export format as an Excel file works the majority of the time. Showing the data itself isn't as easy to comprehend as a chart, and sometimes only specific answers are preferred instead of the entire contents. Regardless of the reason, sometimes report documents are needed.
Options for creating documents from results depend on the format and scope of the results. For example, should the report show results within a time frame or every result? Should the results appear as a chart or as text? Use this article as a reference for creating your report documents.
Creating Results Report Documents
For form owners who need a way to generate documents from individual results, a powerful option is the Results Docs features. The Merged PDF and Merged Word formats use template documents with built-in spaces for the result data to go. These options generate separate files for each result.
The Custom PDF format for Results Docs also generates a file for each result, but the template uses the text editor instead of the template file. That allows for more flexibility in design and formatting text, and still displays a single result in each document.
For times when you need the entire Results Table, we do that with some creative thinking.
Reports Showing Multiple Results
Aggregate reporting has a much wider range of options, so each form owner needs to decide what to show. For example, a report showing the results of a form that collects orders would want to show the breakdown of quantity sold for each product. Another option may be to show a chart of each color or style.
A few options for creating report documents are: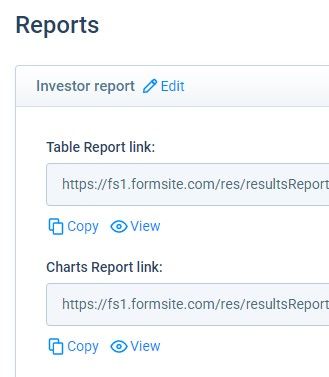 Option 1: Results Reports
Use the Results -> Results Reports page to create the report data and use the charts link to see each item's results.
The browser's print dialog box (ctrl+p) allows you to print each chart or save as a PDF file.
Use your PDF editor to combine all pages into a single document.
Option 2: Google Sheets
Set up the Google Sheets integration to capture each result, creating a copy of the Results Table.
Use Google Sheets to create charts of any kind with each column's results
Copy and paste the charts into a Google Docs document for a totally custom report.
Option 3: API Report Documents
Form owners with programming experience can use the Formsite API to return the results and output to an appropriate format.
Pass the data to other services to create automated charts and other reporting tools.