Template Additions: Application Forms, Order Forms & More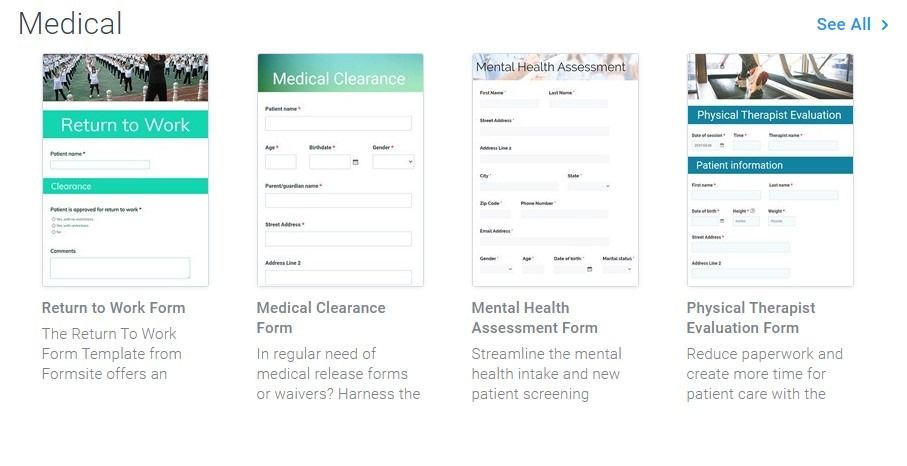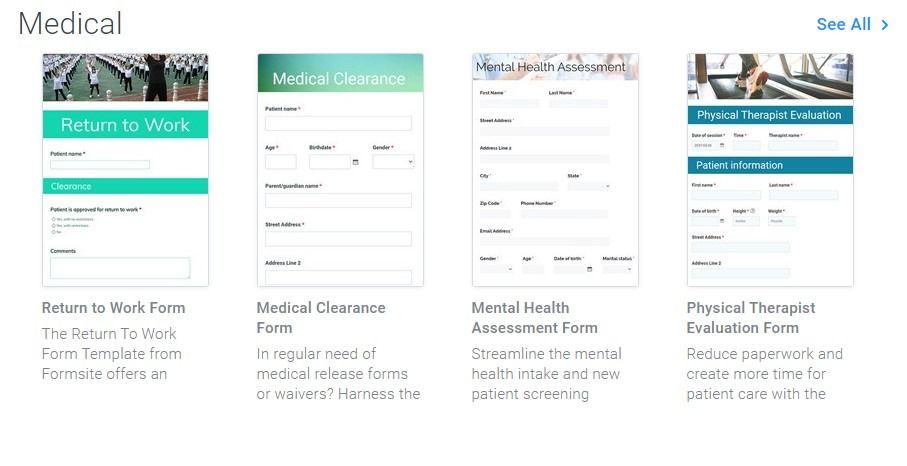 Formsite's template area offers form owners fast and easy browsing for online form templates. Search using keywords for templates or browse by industry and type, or choose one that suits your style. Our newest template additions offer form owners an even wider range of choices.
Use the form builder to customize the template to include images or your custom brand style. Combine templates or copy item blocks from other forms for the perfect online form for your needs.
Template Additions
Easily locate and browse online form templates with Formsite's template area. Besides the categories, the page elevates the most popular templates to the top. Every template shows a thumbnail preview and leads to a description page. Each page contains the embedded template and a one-click way to get started.
Template Features
All templates use our newest themes for the best user experience and current styling. All forms including these template additions are mobile friendly by default, too. Find useful tools for order forms like payment processing and inventory management. Use conditional logic to show items based on previous answers, and repeat pages if needed.
Using the Templates
Find the templates at formsite.com/templates, then click the button to Get This Form.
If you're new to Formsite, start by making a new account. Existing account owners can log in and click the Create New Form button to see the templates.
Choose the template to start with and click the button to create a copy in the account.
Use the form editor to add, delete, and edit the form items to customize the form. See the Getting Started video to see how the form editor works.
When the form is complete, find its link on the form's Share page or use the embed code to display on another site.