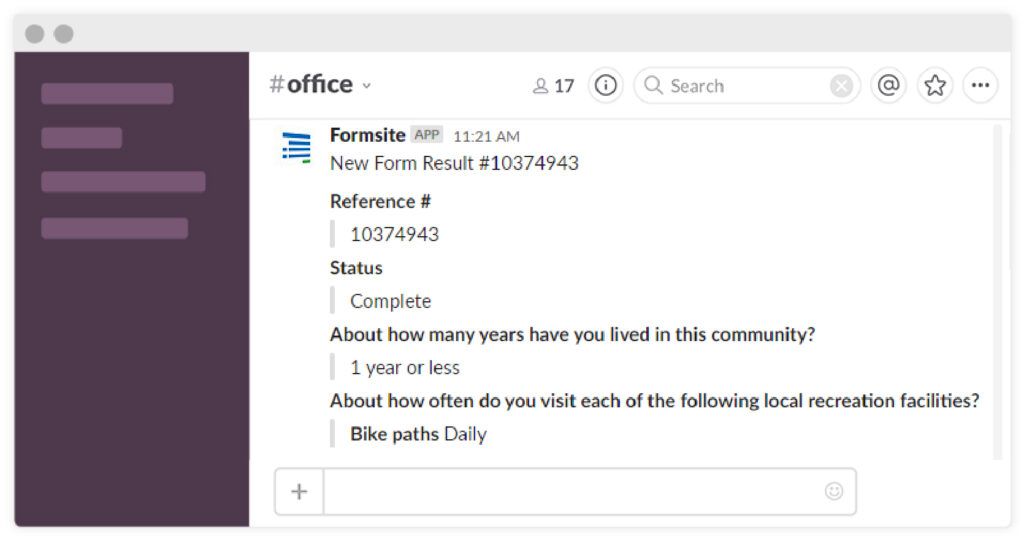 Formsite has a new option for form owners to receive Slack messages after every form submission. Slack is a team collaboration and messaging system used by a huge number of organizations to stay connected. Form owners can now use Slack to stay notified of form activity. Instead of relying on email, these messages can notify an entire channel or individual person after each form submission.

The integration works with any kind of form and can direct different messages depending on answers in the form. For example, an organization can have several form types:
Contact formCredit card order formService requestCourse enrollment formConcept testing survey
Each form can point to a different Slack channel or individual and send a custom message, result information, or a link to view the result.