Social Logins for Sub-users for Simple Account Sharing
Formsite's Sub-user features let account owners give access to others for collaborating on forms and results. Sub-users receive either Admin access or permissions for specific forms and their results. This year has seen many enhancements and the most recent one provides social logins for Sub-users. Using a trusted service like Google or Microsoft, Sub-users can set that account to allow access to their Formsite account.
How do Social Logins work?
The Formsite account needs to authenticate the user to allow access to the account. The common method checks the account username and password against the account security settings. Social logins allow account owners to let another account service provide the authentication.
By connecting to the other account service like Google or Microsoft, the account holder logs in with that account. The other service tells Formsite that the authorization was successful or not and Formsite allows or declines access.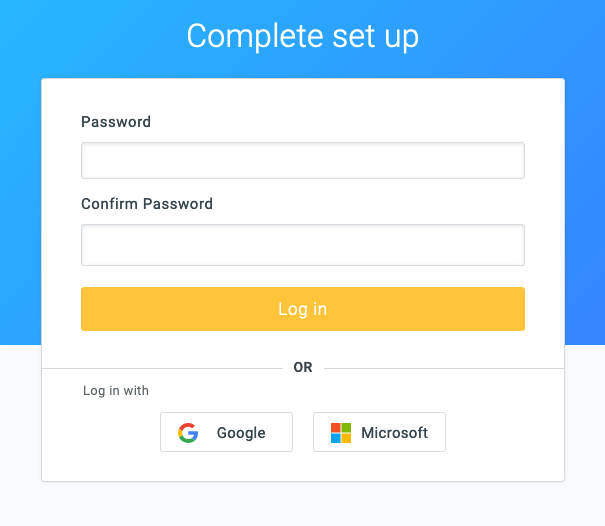 Benefits of Social Logins for Sub-users
Easier logins: Using an existing account from Google or Microsoft makes logging in easier. Many users report "password fatigue", or resistance to creating yet another account to remember. Using the authentication provided by a trusted third party service makes access simple.
Enhanced account security: Users rely on security by Google or Microsoft instead of using low-quality passwords. Security settings for those accounts protect against unauthorized access. Also, since authentication comes from the other service, password changes apply in both places.
Mobile friendly: Using login buttons or biometric settings, mobile users log in with ease. Removing the need for another app for two-factor authentication, mobile logins allow faster access.
Notes
All account holders must use a unique email address so each social account can only allow access to one Formsite account. If the Sub-user invitation uses an email address that already appears as either a primary or Sub-user email address, an error will display.