Formsite makes building online forms easy and every form has a unique link. The form URL directories identify the account and form to display, and URLs are unique for every form. Creating a Formsite account assigns random character values for the directories initially. Account owners looking to customize the directory values can do that, too.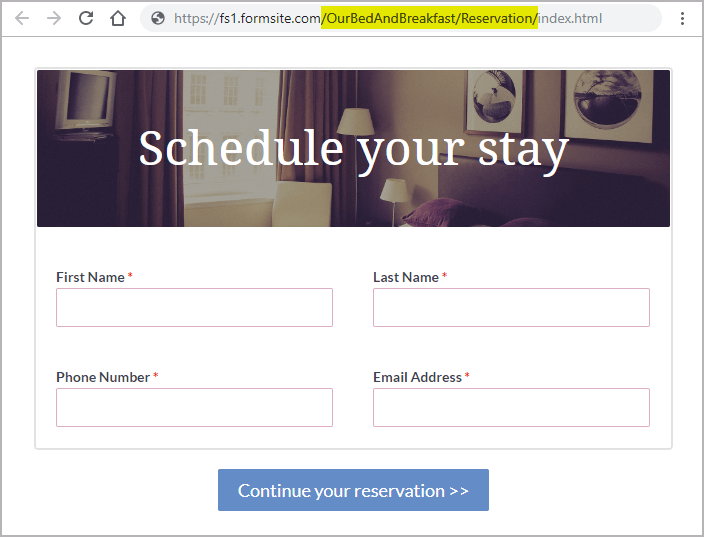 Reasons to customize the Formsite form link include:
Branding compliance
Differentiate separate forms
Descriptive titles
Use a new form at the same link
Modifying the URL isn't the only way to create a custom URL. Form owners can also embed their forms into another website, making the form accessible at a completely custom link. For customers looking to customize the form link, keep reading to see how it's done.