Employment Forms Templates and Best Practices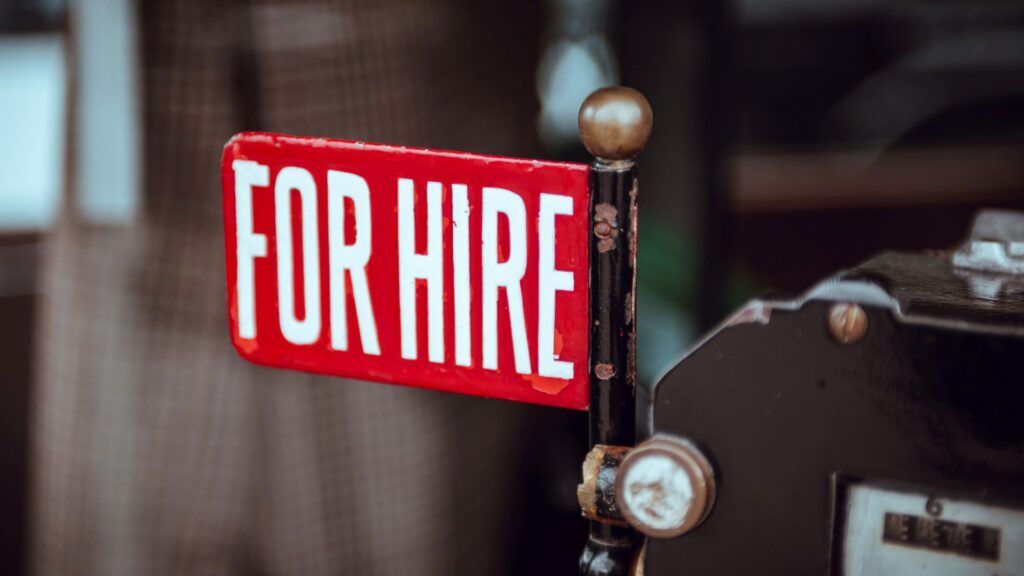 Find online employment forms for applications and other employment uses in Formsite's template area. Perfect for large or small businesses with needs for human resources forms like:
Online forms make collecting and maintaining employee information an easy task. Formsite makes it even easier with no programming or code editing needed. Either use the Formsite account to track and communicate with employees or use an integration to send the data elsewhere.
Using Employment Forms
Browse Formsite's online form templates for application and evaluation forms. Starting with a template gives form owners a fast start building new forms. See if a template has questions or styles that suit your needs or start with a blank form to build it from scratch.
Employment forms generally collect contact information to identify the employee plus other data. Examples of data that are commonly collected include:
Banking information for direct deposit
Scheduling information
Time-off requests and approvals
Performance evaluations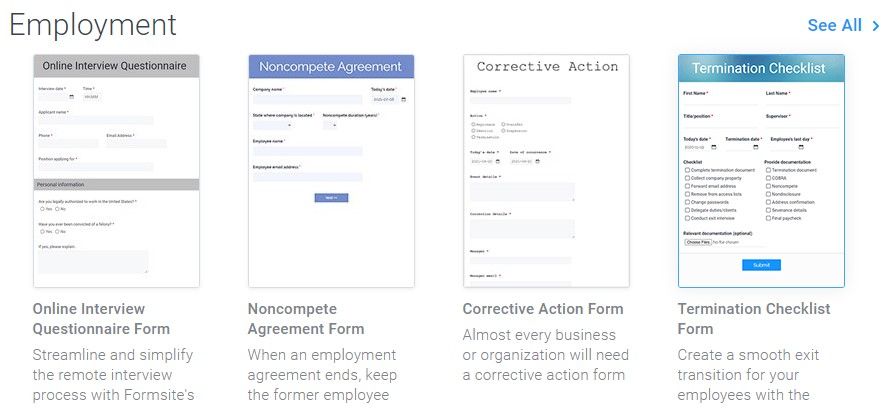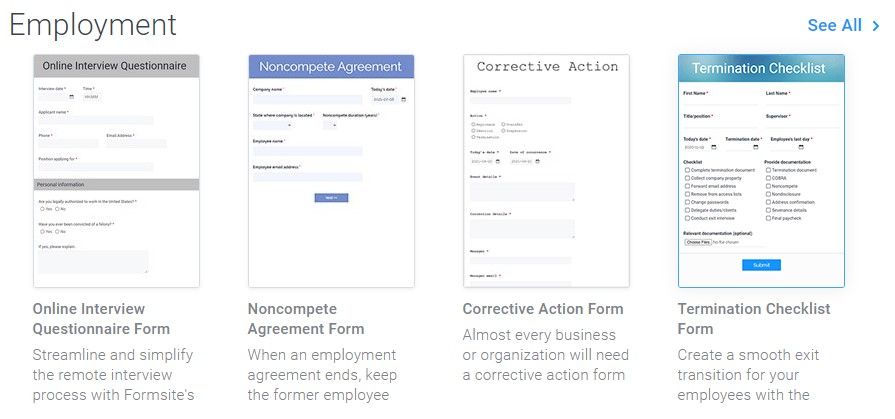 How to Get Started
To start with a template, view the templates in the template area until you find one with questions or styles you like. Click the Get This Form button, then log in or sign up to make a copy in your account. Additionally, Formsite account owners can find the same templates by clicking the Create New Form button on the My Forms page.
Choose a template to start with and click the button to start a new form with that template.
Use the form editor to add, delete, and edit form items to customize the form. See the Getting Started video to see how the form editor works.
Share the form by using the link on the Share page or use the embed code to display on another site.
Find the form submissions on the Results page and optionally set up Notifications to send emails after each submission.
Resources